A recent study found that there has been an increase in the number of non-smokers suffering from Chronic Obstructive Pulmonary Disease – COPD.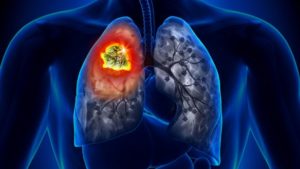 Dr Sameer Arbat, an interventional pulmonologist from Nagpur in India and lead researcher in the study, says that environmental pollution, industrial smoke and household smoke are major contributors to COPD in non-smokers.
Other contributors to COPD
Although past studies concentrated on smokers, data from this study shows that many COPD patients are non-smokers between the ages of 50 and 80, and that the risk of COPD is higher than previously believed.
The World Health Organisation (WHO) estimates that over 250 million people suffer from COPD worldwide and emphasises smoking as an important risk factor associated with the disease.
In this study, 180 non-smoking COPD patients were examined from 2016 to 2018 and their conditions were categorised as mild (26%), moderate (53%), severe (58%) or very severe (43%).
The study also indicated that 34.4% of the group suffered from hypertension and 17.8% had diabetes mellitus.
Furthermore, it was found that 61% of the patients lived in rural areas, while 38% lived in urban areas. Notably, 46% of the patients were exposed to biomass gases and 26% to toxic gases.
Contributing factors
The study went on to say these results do support the theory that exposure to biomass fuels are a contributing factor to COPD, which means rural populations face a greater risk of COPD.
In fact, most of the patients involved in the study lived in rural areas where items such as wood, crops and manure are commonly burned, releasing carbon dioxide into the atmosphere.
In the study, Dr Sameer Arbat emphasised this subset of non-smokers would need to be further studied to determine the real cause of the increase in COPD.
Source: Health24