More pastors are beginning to air their opinions, as the rape allegations levelled by Busola Dakola against Senior Pastor of the Commonwealth of Zion Assembly (COZA), Biodun Fatoyinbo, rumbles on.
One of such is Pastor Yemi Davids, the General Overseer of Global Impact Church in Lagos, where Busola worshipped before she got married to singer Timi Dakolo.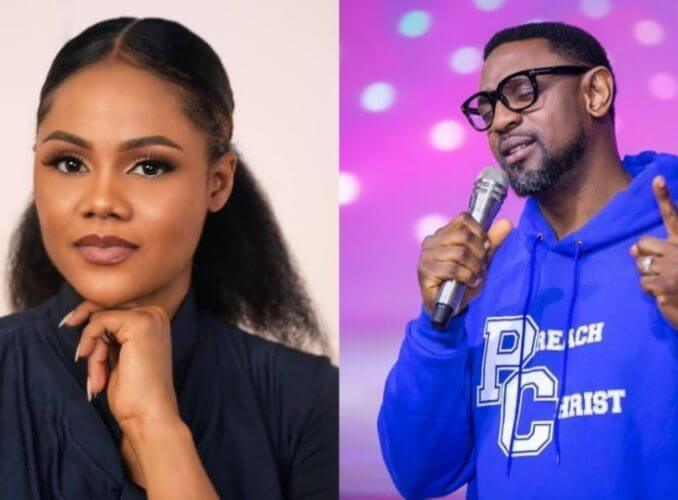 Davids took to his Twitter feed, to admit that he has "been privy to some of the personal struggles she has had over the years, based on the details from her interview."
He wrote: "I feel the need to do this especially as a husband, father and a pastor.
"Busola got married from our church to @timidakolo, and as a friend to the family, I've been privy to some of the personal struggles she has had over the years, based on the details from her interview. This is her truth & it should be honored.
"I commend her for her bravery and I pray this helps her healing process. I also noticed that there was a denial of the allegation. It is important that the truth comes out.
"Rape is a serious offense & it is unacceptable. A process that unveils the truth in this hurtful situation in the Body must begin immediately. We leaders MUST be accountable & I support a process at arriving at Justice, Healing & Resolution."
Pastor Godman Akinlabi, the Senior Pastor of Elevation Church, also tweeted: "It is heart breaking to read and watch the various stories of rape and sexual misconduct that have permeated the Nigerian media in the last 48 hours.
"Every claimant & aggrieved person deserves our collective support to find justice, healing, wholeness and the strength to move on victim shaming should not be part of our response. Allegations of rape, especially against people in positions of authority & high visibility should not be trivialised but dealt with swiftly & decisively both legally & within d ambits of corporate governance.
"I encourage everyone who needs healing & support for finding wholeness to reach out for help. It's the role of professional therapists & religious organizations not only to provide therapy but also support the quest for justice for the injured, oppressed and aggrieved.
That is what Jesus will do. Speak for the oppressed, bind up d injured, rebuke the erring & restore the lost. Just like Isaiah 58:6 says, "Remove the chains of oppression and the yoke of injustice, and let the oppressed go free."
This comes after The Senior Pastor of This Present House Church, Tony Rapu, has shared his views on sexual abuse in a lengthy write-up on his personal website.
The Christian Association of Nigeria (CAN) on Saturday night, said it has opened an in-house investigation of the rape allegations.