The confident Anthony Joshua has lost all his heavyweight titles after being stopped in the seventh round at Madison Square Garden in New York.
Ruiz floored him two more times in the seventh round returning to his feet, referee Mike Griffin stepped in to bring the clash to an end.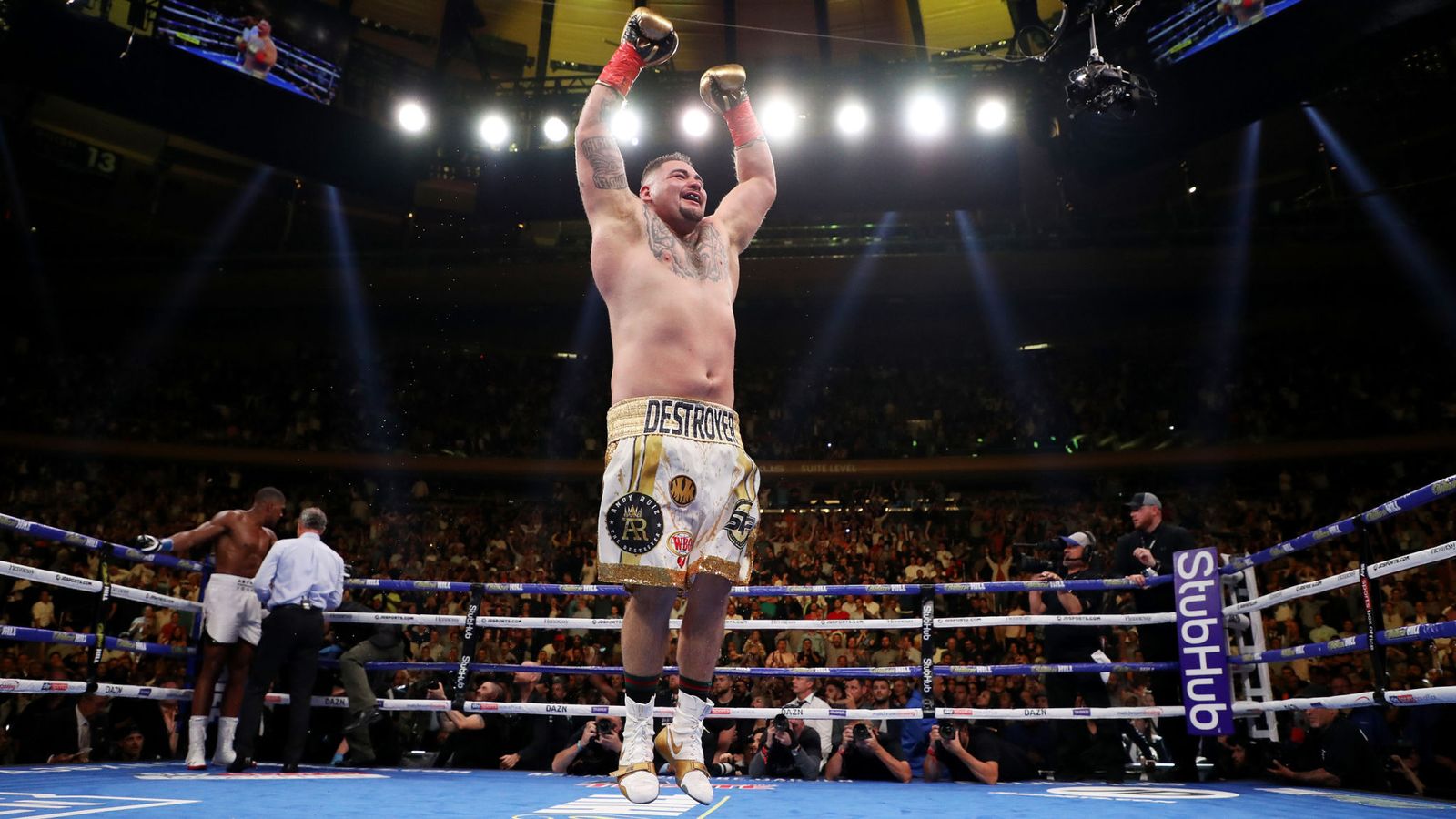 This was the first time the former champion tasted defeat, leaving his underdog opponent to become the first ever Mexican-American heavyweight world champion.
Andy Ruiz Jr, who Joshua managed to knock down once in the third round said he could not believe realizing his dream come true.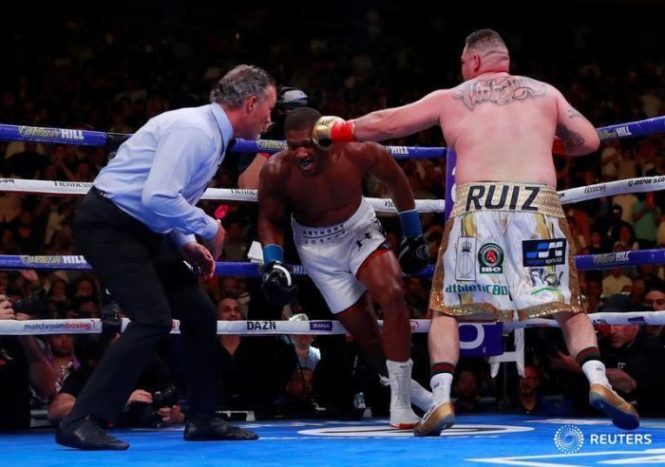 "This is the risk we take, every fighter deserves respect so congratulations to him. I respect every fighter, this is all part of the legacy, it's how strong I came back. He's a champion for now, I shall return."Joshua had beaten 22 opponents without defeat before his Saturday night fight against Ruiz, and apologized to his fans who had bought tickets for the match.
"Sorry I let my fans down," he said.
Promoter Eddie Hearn said a rematch between the pair would likely be arranged for later in the year.
He said: "He will come back. It's now down to the rematch and winning that fight. He must win that fight and he will do anything he can to regain his title. To get back to the heights he has been, he must win that rematch."
Anthony Joshua, previously undefeated, was defending his IBF, WBA and WBO titles but was knocked down four times before underdog Ruiz was awarded a technical knockout.