Losing weight may be daunting, but there's always a chance to find new ways to shed pounds, whether you have a little or a lot to lose. We set out to find the most effective weight-loss tips experts could provide.
Here's their advice:
1. Eat Breakfast
"To combat the urge to overindulge in the evening, make sure to eat a protein- and fiber-filled breakfast in the morning. Healthy choices for protein include eggs, yogurt, and nuts or nut butters. Pair protein with a high-fiber food like a high-fiber cereal or fruit." — Ficek
2. Eat Slowly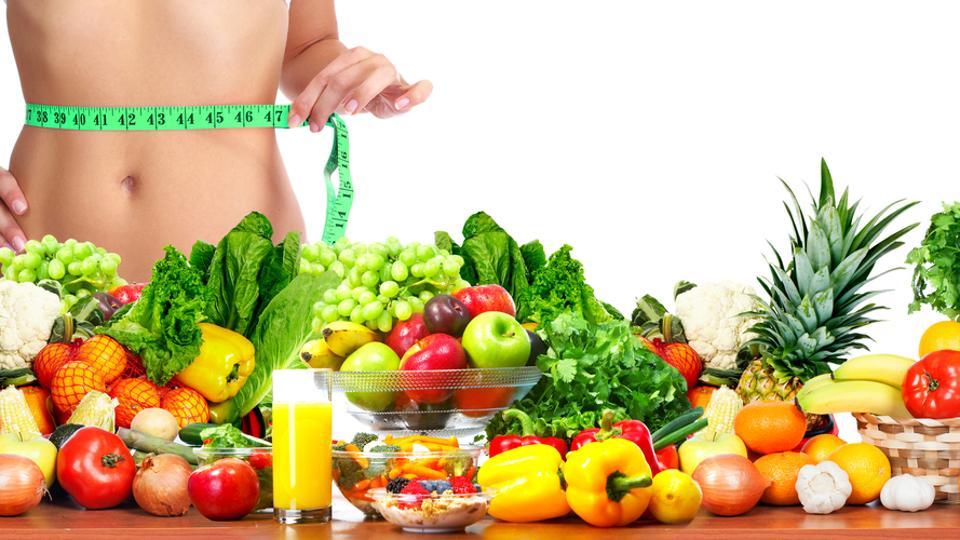 "I have my clients learn how to choose foods they like, really taste each morsel going into their mouths, and chew deliberately. I advise them to chew slowly, swallow only when the food is all chewed up, and repeat. It takes time to know we're full. Eating slowly allows us to not only enjoy our food more, but gives us better cues of satiety." — Janet Zinn, licensed clinical social worker and psychotherapist in private practice in New York City.
3. Don't Skip Meals
"Ever get 'hangry' to the point of no return? When we skip a meal we're more likely to overeat at the next one, and we're also more inclined to make less-healthy choices. At a minimum try to eat three meals a day." — Markowitz
4. You Bite It, You Write It!
"That's my rule, and numerous studies have shown the effectiveness of food journaling for weight loss. One of my clients went out of town for one week. She stopped journaling and gained 13 pounds. I promise that keeping a food journal helps!" — Christine King, founder and CEO of health and wellness company YourBestFit in Boynton Beach, Florida.
5. Batch Cook and Prep
"Every Sunday I batch cook enough chicken for the week. I cut off the fat, bake it with seasoning, measure 3.5 ounces (oz), and put that much into a container with some mustard and frozen veggies, so I can grab one a day to bring to work. I also take the time to divvy up ¼ cup of oats, 1 tablespoon (tbsp) natural peanut butter, 1 tbsp ground flax, and a pinch each of protein powder and cinnamon to sweeten in individual containers. So when I'm a zombie in the morning, all I need to do is add water and microwave!" — Kyra Williams, a personal trainer in Boston.
6. Exercise Anything That Moves
"That's my mantra — and I started this after I broke my back and was paralyzed from the waist down. Do it in bed, while seated, standing, or walking. Just move. People have a misconception that five minutes doesn't make a difference, but every minute makes a difference."
7. Keep a Daily Gratitude Journal
"Our eating habits are usually connected to our emotions — whether we realize it or not. When we're stressed we tend to reach for sweets. I tell clients that by keeping a daily journal of things you're grateful for, you're better able to cope with the stress by acknowledging it rather than reaching for dessert." — Lauren Manganiello, RD, nutrition counselor and fitness coach in New York City.
8. Cut Calories, Not Flavor
"By choosing options such as sharp cheddar over mild cheddar, you can use less, but you'll still get a lot of flavor without feeling like you're on a diet." — Casper.
9. Get Enough Zzzzs
"Inadequate sleep is not only associated with a higher intake of calories, but is also correlated with a host of other behaviors that contribute to weight gain. For example, we're less likely to exercise when we're tired, we have lower impulse control — which can cause us to stray from standard healthy routines — and finally, being tired means we're more likely to both select foods high in calories and low in nutrients and overestimate portion sizes. In short, adequate sleep keeps us sharp. When we're well rested we're less likely to seek an energy boost from high-calorie foods or caffeine!" — Jennifer Markowitz, RD, clinical dietitian at the Hospital of the University of Pennsylvania in Philadelphia.
10. Weigh Yourself Once a Week
"Same day, same time, same amount of clothing. Remember that your weight isn't a single number but a five-pound range. Work to move the range down, not the exact number." — Lainey Younkin, RD, nutrition counselor and consultant in Boston.
11. Embrace Veggies
"When in doubt, eat a vegetable. They're low-calorie, high-fiber, and full of nutrition. Snack on kale, lettuce, carrots, or green beans. And finally: Skip the butter and oil, but do add herbs or garlic for a great taste." — Jamie Logie, personal trainer, nutritionist, health coach, and wellness blogger in Ontario, Canada.
12. Use Portion-Controlled Dishes
"We eat with our eyes first and we like to see a full plate. Using smaller plates, bowls, and cups will reduce the amount of food you can serve yourself, while at the same time allow you to fill your dish up and keep you from feeling deprived. For example, an observational study showed that people who used a 9-inch plate versus a 10- or 12-inch plate ate up to 22 percent less!" — Goodman.
13. Salt Craving? Skip the Chips
"When you need a salty fix, reach for popcorn, not chips. According to one study, those who munch on a cup of the air-popped treat are significantly more satisfied than their chip-loving friends. Popcorn is a whole grain, fiber-filled snack. A single serving of potato chips (for a typical 1-oz small bag) is a dense 149 calories, while the same amount of popcorn (air-popped) is only 31, meaning you can feel full and slim down with every delicious bite." — Rene Ficek, RD, CDE, with Seattle Sutton's Healthy Eating.
Source:Everydayhealth