Nigeria journalist and activist, Kemi Olunloyo reacted on Iyabo Ojo instagram post where she shared her experience as a single parent and why her marriage crashed.
The veteran actress shared her marital experience and how she struggled to raise her kids as a single parent and uses it as a medium to encourage every mother out there especially the single mothers.
Kemi Olunloyo who has had a long time grudges with the actress reacted on the post on instagram.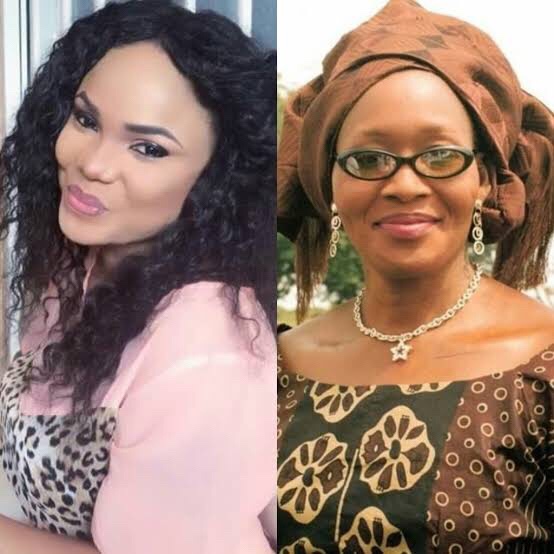 Kemi Olunloyo responded to the instagram post and said  "Iyabo Ojo crying crocodile tears, your tears just began.
According to some Nigeria bloggers it was said that Kemi Olounloyo called Iyabo Ojo's daughter a runs girl.
Iyabo Ojo reacted to this by saying the tears she shed is a tears of joy and warns Kemi never to call out her kids again, hence, she will go back to prison again.
Kemi in her response to a post on her IG page said she never said that Iyabo's daughter is a runs girl that it was said by the Nigeria bloggers.She said in her response to Iyabo post, she told her that she will prove to her that Iyabo's PA was the one who said her daughter is "a runs girl in making".
The actress also said Kemi should provide every evidence she has against her based on the grudges between both of them before now since Kemi Olunloyo is claiming she has proves and evidences.
Kemi Olunloyo said she will provide evidences and proves regarding the previous issue between them that led her to prison for 6 month while she was innocent.
See photos and video of their instagram posts and responses.
Concourse Media.