Every 25th of April has been declared World Malaria Day by the United Nations, here are 11 facts of the scourge that you should know. Aside from knowing them, it is important that you do something about fatal disease.
See the list of facts below:
1. Malaria is known to be a very serious and sometimes deadly disease that is spread by mosquitoes carrying the malaria parasite, and it is spread when mosquitoes bite a person.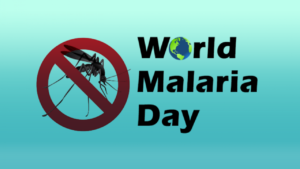 2. The malaria parasite breed mostly in moist environments, especially places where there are abundance of rain.
3. Malaria is in 103 countries worldwide and has affected 3.3 billion people with about 90% malaria-related deaths occurring in Sub-Saharan Africa. And the majority of victims are children below the age of five.
4. In the 103 countries affected by malaria, 59 according to reports are presently meeting the standard necessary to handle the incidence.
5. The US has about 1,500 cases of malaria yearly.
6. The common symptoms of malaria are headache, fever, chill and other flu-like manifestations. Severe illness from malaria and even death can be avoided with timely treatment.
7. When a person is infected with malaria, they could start feeling the symptoms from a week or a month from the time they were bitten by an infected mosquito. In some cases though of rarer manifestation, the bitten person may not face symptoms for up to 4 years.
8. In 2012, there were about 207 million clinical cases of malaria, out of which 627,000 cases were deadly.
9. Pregnant women are known to very susceptible to malaria as it can affect the baby in the womb, which may affect the survival of the child.
10. Travelers who come from areas without the malaria parasite have no immunity at all and very susceptible to the sickness. However, prevention could be adopted through a primary care physician.
11. Malaria is not contagious, meaning it cannot be passed from person to another through contacts.
The World Health Organization (WHO) in a statement signed on Wednesday, April 24 by Collins Boakye-Agyemang, its spokesman for Africa, listed other countries to include Chad, Cameroon, DR Congo, Liberia, Guinea, Madagascar, Mali and Uganda.