For the past few months, Wizkid has been teasing the release of his long-awaited album, Made In Lagos, sharing snippets and possible collaborators. Now, he's announced his first official single of the year, the Northboi-produced "Joro", getting us even more hyped.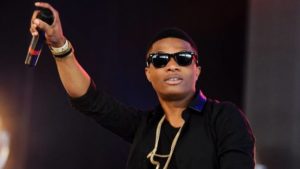 Luckily, fans haven't had to deal with a Wizkid drought, as the afropop star found time, in between working on the album, to collaborate with the likes of Skepta, Goldlink, Larry Gaaga and more. While all those team-ups were great, nothing really beats a Wizkid single.
Last year, Wizkid kicked things off with the Northboi-produced "Soco", which went on to become the song of the year. Since then, Northboi has become one of the most exciting beatsmiths in the game, working with everyone from Mayorkun to Terri.
Given that the two have reunited again, it's hard not to be excited for "Joro". While the announcement didn't come with a release date, in typical Wizkid fashion, we'll still be waiting with baited breath to hear what the afropop juggernaut has cooked up.