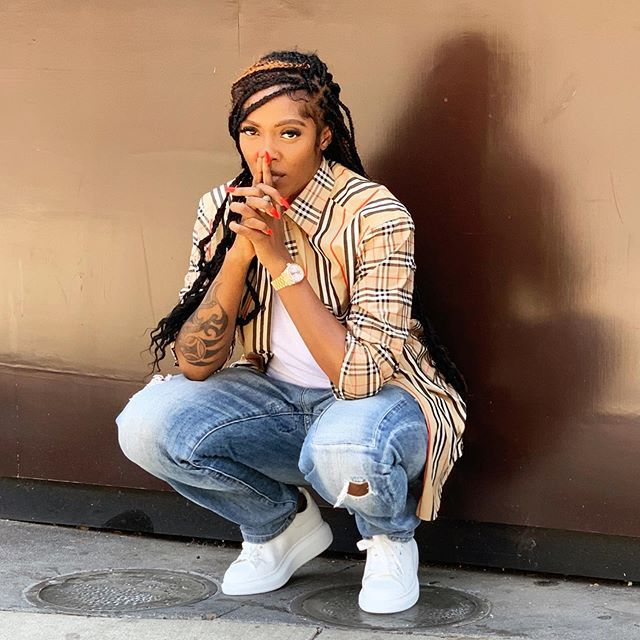 Nigerian popular singer, Tiwa Savage, has called out On-Air Personalities caught slandering her and other female artistes.
In the viral video posted on Tiwa's Instagram page, three female OAPs from CityFM were caught slandering female artistes.
They said: "Tiwa is a fool, Tiwa can't write and she's blowing with other people's songs, Yemi Alade too."
This was said to have happened after Tiwa Savage had an interview with the radio station.
Tiwa, reacting on her Instagram page, blasted the female OAPS for shading fellow women thriving in entertainment industry rather than supporting them.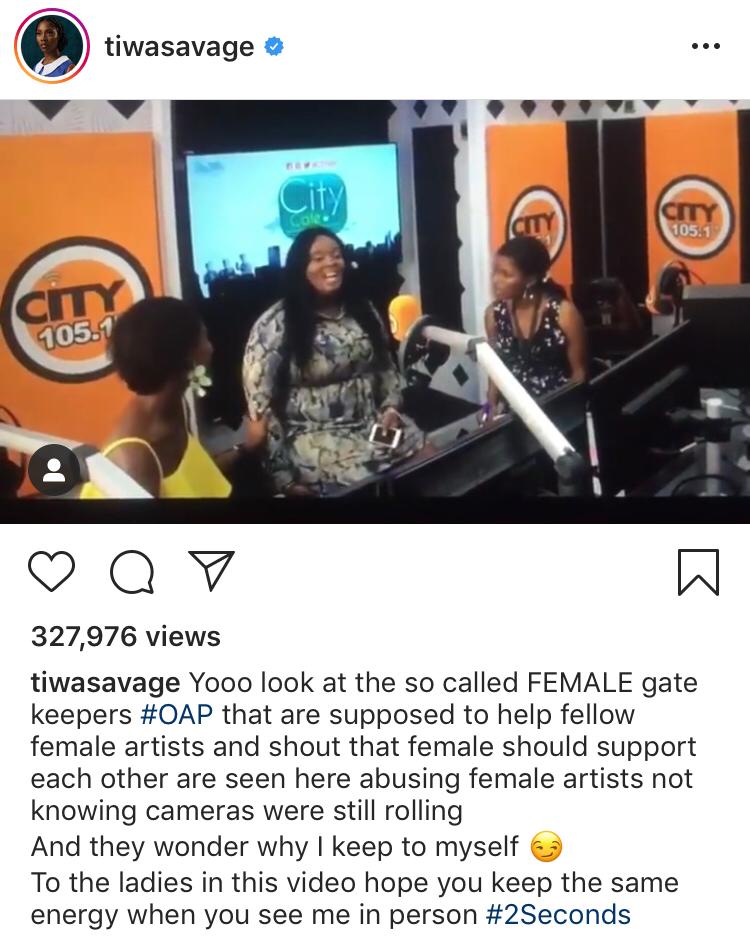 The mother of one wrote: "Yo look at the so-called FEMALE gate keepers "OAPs" that are supposed to help fellow female artistes and shout that female should support each other are seen here abusing female artistes not knowing cameras were still rolling.
"And they wonder why I keep to myself. To the ladies in this video hope you keep the same energy when you see me in person." (sic).