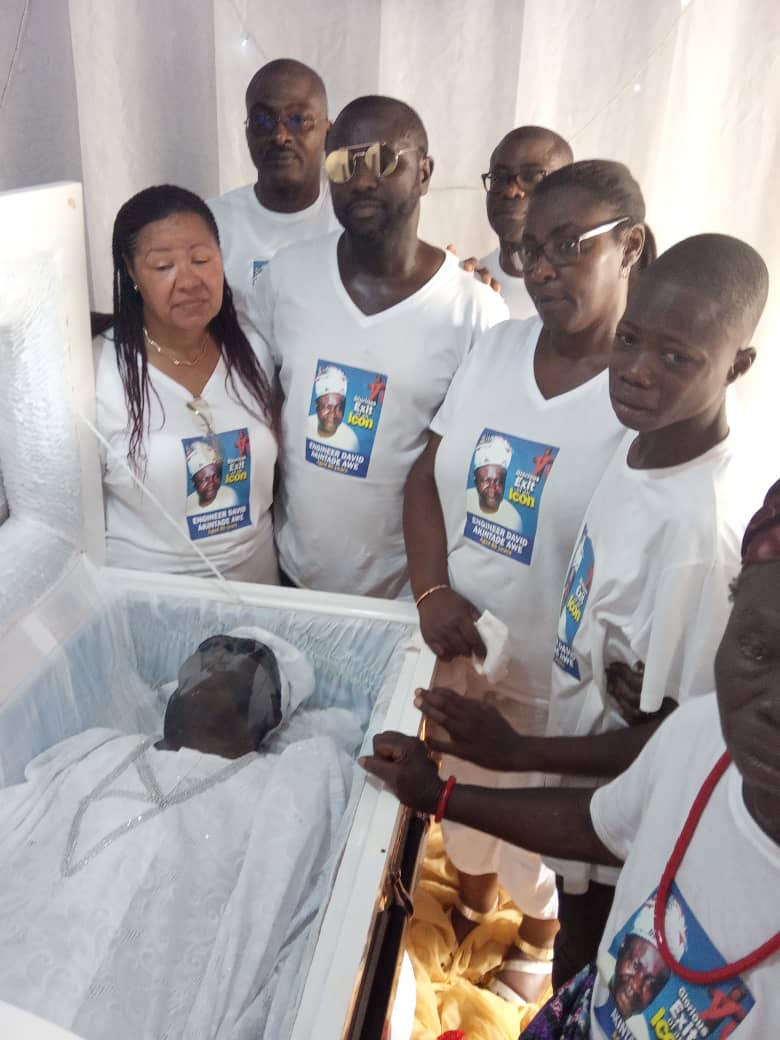 Engineer David Akintade Awe, 86 who slept in the Lord peacefully at his residence in Ilesha on 4th February 2019 has been laid to rest. He was survived by his wife Mrs Awe, Brothers, Sisters, In-laws, Six Children, many Grand Children and Great Grand Children. He lived a Glorious Life and left behind a Happy and United Family. Amongst his children are Mrs Kate Awe-Cunningham, Mrs Shola Adigun (Nee: Shola Awe), Engineer David Awe Jnr. Mr Jide Awe, Mr Busayo Awe and Mr Kayode Awe all based in the UK.
He was an engineer, whose career was a successful one with the Federal Ministry of Works and served in various parts of the Country until he retired back to Ilesha in Osun State. He was a great Husband, Father, Grandfather, Uncle and Brother to all.
His Legacies; A Disciplinarian, Astute Professional, A Counsellor, A Socialite, A Man of Integrity and a Great rallying point for the entire family.
His funeral ceremony was attended by many dignitaries both from within and outside Nigeria. Dignitaries who graced the ceremony include, Barrister Tokunbo and Mrs Doyinsola Fajuyitan, Honourable Victor Olumuyiwa Afolabi Komolafe (V.O.A.K), Pastor Mrs Caroline Leye Adenle (Osun State NYSC Directorate), and many more.
The Entire Irinoye Family both at home and in Diaspora rejoiced with the Awes in the Celebration of Life.
May his Gentle Soul Rest in Peace.
Kehinde Irinoye – Concourse News publisher.