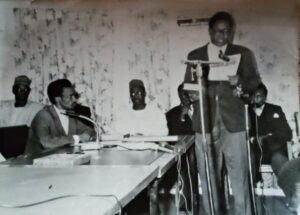 The life and times of Late Honourable Justice T.A. Irinoye (1927- 1992): Late Justice Irinoye would have been 93 years old today.
Hon Justice Timothy Akinrodola Irinoye was born in the year 1927. He obtained a Bachelor of Law degree from University of London and proceeded to Nigerian law School, Lagos in 1967 during the Nigerian Civil War. Amongst his colleagues then is the current Emir of Ilorin, Rtd. Hon Justice Ibrahim Zulu Gambari. On completion, he started his professional career as a Legal Practitioner in Zaria. He later moved to Kaduna where he was for seven years until his appointment as a magistrate in Maiduguri. He rose through the ladder until he became the Chief Magistrate, from where he was posted to Mubi in Adamawa State (the then Gongola State).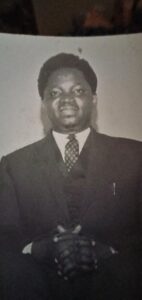 Late Justice Irinoye rose to be the Chief Registrar in Adamawa State Judiciary in Yola, Adamawa State. A position he held for a year until his appointment as a High Court Judge in 1982. As a High Court Judge, he was a diligent and very dedicated Judge. He was liked by the authorities as a result of the excellent service he rendered to the state. He was later appointed as the chairman of Commission of Enquiry into corruption and misappropriation of funds in Adamawa State by the Late Military Governor (Col.) Yohanna Madaki.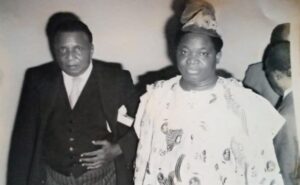 Standing beside him in the picture above was Late Hon justice Anisiobi, also a High Court judge in Adamawa State. Amongst his seniors and very close associate at the time was Hon Justice S. O. Adagun who later moved to Maiduguri in Borno from Yola and later became the Chief Judge of Lagos State.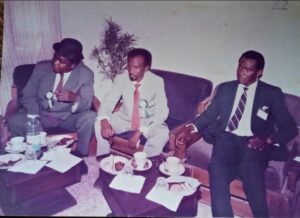 Amongst his contemporaries then in Adamawa State were Late Justice Anisiobi, Late Justice Gwam, Late Justice Oluoti and many others. The Chief Judge of Adamawa State at the time of his appointment as a Judge was the Late Justice Buba Ardo. Late Justice Buba Ardo was very influential and distinguished, with a well respected personality.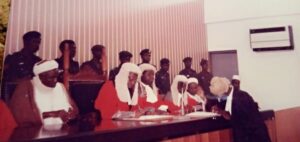 He exerted a lot of influence and became a distinguished and prominent Judge of the High Court. This in return, made him a popular and influential personality in the state.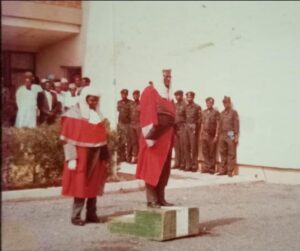 He was the most senior Judge and next in line to the then Chief Judge, Late Justice Buba Ardo. After the demise of  Late Justice Buba Ardo, he became the Acting Chief Judge of Adamawa State and later got an inter-state transfer to Osun State. Unfortunately he passed on before the transfer was perfected.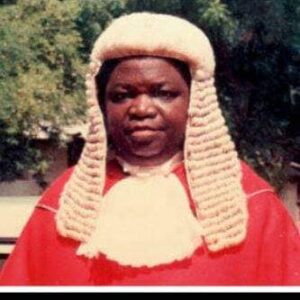 Amongst other things, as earlier stated, he was able to use his position and influence to reach out to many notable Nigerians one way or the other, some of whom are occupying position of influence and authority in today's present Government of President Muhammadu Buhari's civilian administration.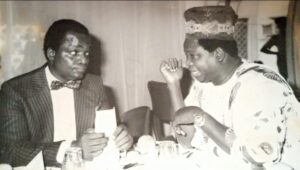 Justice Irinoye was a well respected personality in the family. He was a disciplinarian who would not tolerate indiscipline within the family. He was well known for his stance which earned him a great deal of respect within the family and everywhere he found himself.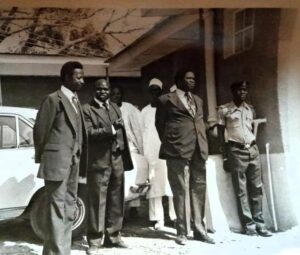 Standing beside him to his right in the above photogragh is Hon Justice Bamare Bansi (Rtd), the former Chief judge of Adamawa State. A close associate and a family friend. He was the chairman at his Twentieth memorial celebration at Okuku in Osun State.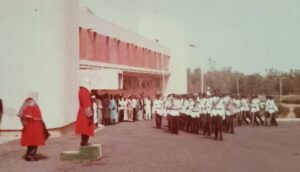 He was blessed with eight children namely: Dr Taiwo Irinoye, a specialist in Obstetrics and Gynecology based in the United Kingdom, Kehinde Irinoye, the Publisher and Founder of Concourse News Media Group, based in the United Kingdom, Dr Shola Irinoye, a Specialist Family Physician based in Pretoria, South Africa, Mojisola Irinoye-Adeyemi, a Professional Accountant with the office of the Auditor General for Local Governments, based in Osogbo, Eniola Irinoye-Ojo Esq, a Legal Practitioner based in Lagos, Bisi Irinoye Esq, a Senior Legislative Aide with The Nigerian Senate, based in Abuja, Ademola Irinoye, a graduate of Economics, also based in Abuja and Oyewumi Irinoye-Odupitan, also a graduate of Economics based in Abeokuta and many grand children.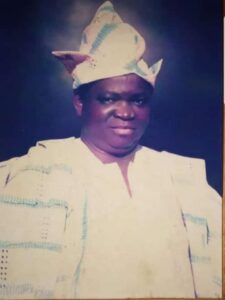 He was very close to his Late Brother, Prince Michael Tunji Irinoye who played a major in role in him starting his professional career in Zaria. Late Prince Michael Tunji Irinoye was his only surviving brother on his return from the United Kingdom. His Late brother was already an established business man in Zaria. On arrival from the UK, his late brother contributed immensely to his success by providing financial assistance and also provided him a car to start up as Legal Practitioner in Zaria. His late brother passed on in 1987 at the age of 56.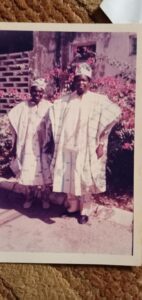 The above photograph was Late Justice Irinoye with one of his close friends and confidant, Late Pa Ajala (Baba A Geishe Ka) of blessed memory.
He was a dedicated family man who was a father figure to all. As a unifying figure, he was able to exert his kindness and influence across board. He had such a large heart such that he accommodated a lot of extended family members wherever he lived and he also played a fatherly role to a lot of his friends' children and even anyone of Yoruba extraction living within Adamawa State in general and Yola in particular. Some of those who benefited from him in his magnanimous fatherly role include all his late brother's children, nephews, nieces, in-laws, friends to mention but a few.
Late Justice Timothy Irinoye was a Prince, born to the family of the Late Oba Oyekunle Oyekanbi ruling house of the royal family lineage in Okuku, Osun State. At home, back in Osun State, he was well connected and close to the present Olokuku of Okuku.
Late Justice Timothy A. Irinoye passed on at the age of Sixty Five (65), whilst still in active service. His memorial celebration took place at Okuku in Osun State on the twentieth anniversary of his passing. Amongst the dignitaries in attendance were representative from the current Emir of Ilorin, Rtd. (Hon) Justice Ibrahim Zulu Gambari and the chairman of the occasion was in the person of the former Chief Judge of Adamawa State, Hon Justice Bamare Bansi. Other notable dignitaries were also in attendance.
He is survived by two wives.. Mrs A. O. Irinoye, a retired Chief Pharmacist at the Yola Specialist Hospital and Mrs F. A. Irinoye JP, a retired Chief Nursing Officer.
May his soul rest in perfect peace.