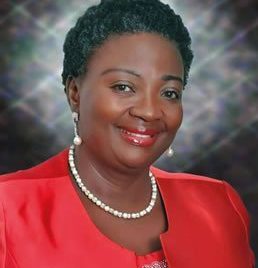 IN 2017, Mrs. Agatha Goma spoke briefly and aptly about her personality in an interview. She said: "My personality is one that doesn't take 'no' for an answer and I'm always out to get the job done. I believe in excellence and always strive to get it at all times."
But when death struck on July 14, 2019, it broke the resolve and will of the young woman to say "yes" to life. Nobody saw it coming. It was indeed a dark Sunday. The way and manner Goma, a go-getter, succumbed to death by breathing her last shows the inevitability of death and its superiority over mortar humans.
The news of her death came like a bolt from the blue. Like a gas emission that begins slowly and eventually saturates the air, the news of Goma's surprising departure started like a rumour and became a reality as it travelled with the speed of light. It was a mixed feeling. Most people doubted the veracity of the report, some took it with unusual tranquility while others screamed indisbelief.
But the energetic Goma is no more. The politician and pastor died in her sleep shortly after returning from a church service. She laid in a couch and eventually stopped breathing. All the medical interventions failed to resuscitate her.
Her church members gathered and on top of their voices interceded God, but Goma could not wake up. She is still in that posture sleeping without pulse. The death of Goma is a big blow to Bayelsa State, especially to women. She was a model of womanhood and an epitome of excellence. Goma showed resilience, doggedness and determination.
The Nation