The stock market extended its losing streak on Thursday as it shed N87bn, bringing the total losses to N708bn in seven days.
The market lost N110bn on Monday, N68bn on Tuesday and N77bn on Wednesday.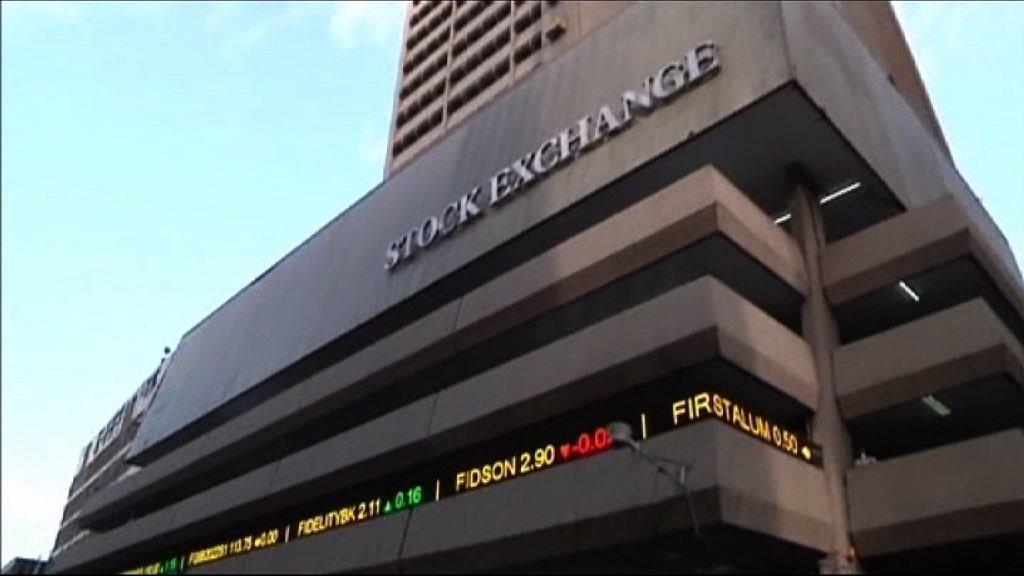 On Thursday, the market capitalisation of equities listed on the floor of the Nigerian Stock Exchange dropped from N13.667tn on Wednesday to N13.580tn as the All Share Index declined by 0.64 per cent to settle at 27,864.49 basis points.
Major sell-offs were witnessed in Seplat Petroleum Development Company Plc, MTN Nigeria Communications Plc and Ecobank Transnational Incorporated as the year-to-date loss worsened to –11.3 per cent.
Activity level was weaker as 175.4 million units of shares worth N2.7bn exchanged hands in 2,653 deals, representing a decline of 28 per cent and 30.2 per cent, respectively in volume and value traded.
The most traded stocks by volume were FBN Holdings Plc (33.3 million units), Zenith Bank Plc (21.2 million units) and Sterling Bank Plc (16.7 million units) while by the top traded stocks by value were Nigerian Breweries Plc (N461.3m), Zenith Bank (N395.1m) and MTN Nigeria (N334.0m).
All sectors recorded negative performances, save the industrial goods sector, which advanced by 0.06 per cent on the back of bargain hunting activities in Lafarge Africa Plc.
On the flip side, the oil and gas index declined the most, down by 4.74 per cent due to sell-offs witnessed in Seplat.
The insurance index depreciated by 1.69 per cent as a result of major price depreciation in NEM Insurance Plc and Wapic Insurance Plc.
Similarly, the consumer goods index went down by1.19 per cent on account of sell pressures in International Breweries Plc, Nigerian Breweries and PZ Cussons Plc.
The banking index shed 0.37 per cent following losses in Ecobank, Access Bank and Stanbic IBTC Holdings Plc.
Investor sentiment saw a rebound as market breadth improved from 0.3x to 0.6x as 12 stocks advanced compared to 19 stocks that depreciated.
Conoil Plc, Dangote Sugar Refinery Plc, Sovereign Trust Insurance Plc, Japaul Oil and Maritime Services Plc and FCMB were the top five gainers, posting respective gains of 9.8 per cent, 9.2 per cent, five per cent, 4.8 per cent and 4.6 per cent.
The top five losers were Berger Paints Plc, International Breweries, Seplat, C & I Leasing Plc and NEM Insurance, whose share prices depreciated by 10 per cent, 10 per cent, 9.4 per cent, 9.2 per cent and 9.2 per cent, respectively.
Analysts at Afrinvest Securities Limited said they expected the market to trade bearish in the sessions ahead.