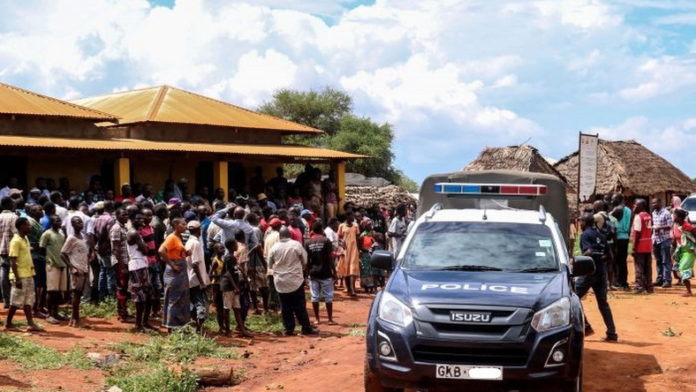 A Nairobi-based pastor, Meshack, has is on the run after 13 underage girls were discovered at his home on Tuesday.
It was reported that Meshack gave alcohol to the girls who had been brought to his house under the guise that they were coming for a birthday party.
According to CitizenTV, some of the girls were as young as 12 years of age.
Upon interrogation some of the girls claimed they had been invited to the pastor's house for a birthday party where they were given alcohol by the 'Man of God' and other men who were in the house.
Police, who are on the trail of the fleeing pastor said that some of the girls were overly drunk when they were found and that neighbours, who had raised the alarm also claimed to have found condoms in the pastor's house.
The pastor allegedly escaped when angry parents stormed his house.
He was reported to have been sexually assaulting some of the minors.
Two other men said to have been in the house and believed to have also sexually assaulted the girls have since been arrested and detained at Kasarani Police Station.