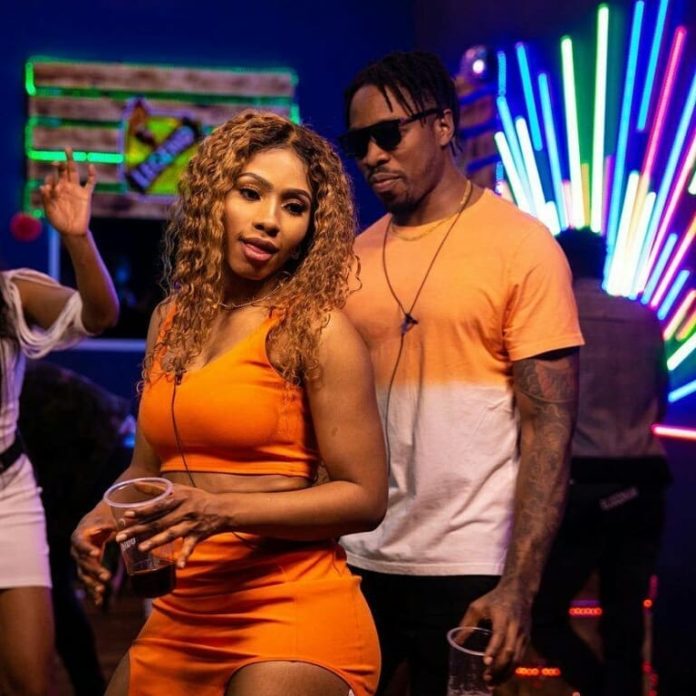 Another BBNaija wedding might just be in the offing as BBNaija winner, Mercy, appears to be head over heels in love with Ike, her love interest in the house.
Mercy had her first interview with the show host, Ebuka, yesterday and she spoke extensively on how she feels about Ike. When asked if she has any business collaborations planned out with Ike, Mercy said
Yes, infact I want to do everything with Ike. I want him to bring his A-game. I want to work with Ike. Ike is very ambitious and that's my kind of man. He compliments me. He will push me and I will push him. I am looking forward to working with him. We will do alot of things together.
Ike is my type of guy. I like my guys strong. I like them hard. I don't like soft guys. "
Mercy says she regrets the whole fight that led to Tacha's disqualifcation from the show
Yes I did. I was blaming myself. All the housemates can testify, they were the ones that said no, it wasn't your fault. It was bound to happen because I was like this girl I really wanted her in the finals and I have said it a couple of times in the diary room if I am asked who do I want to see in the finals, Tacha is always in my Top 5. So knowing that it was because of me that she got disqualified, it was a hard moment for me.
Asked if there is still hope for a friendship despite all that happened between them, Mercy said
Yes, if she is open. I regret whatever happened but she is still a nice person.