On Sunday 19 May 2019, popular Nigeria circular artist, Friday Igwe, commonly known by his moniker Baba Fryo, took to his Facebook page on how he was humiliated and beaten up by some unknown soldiers.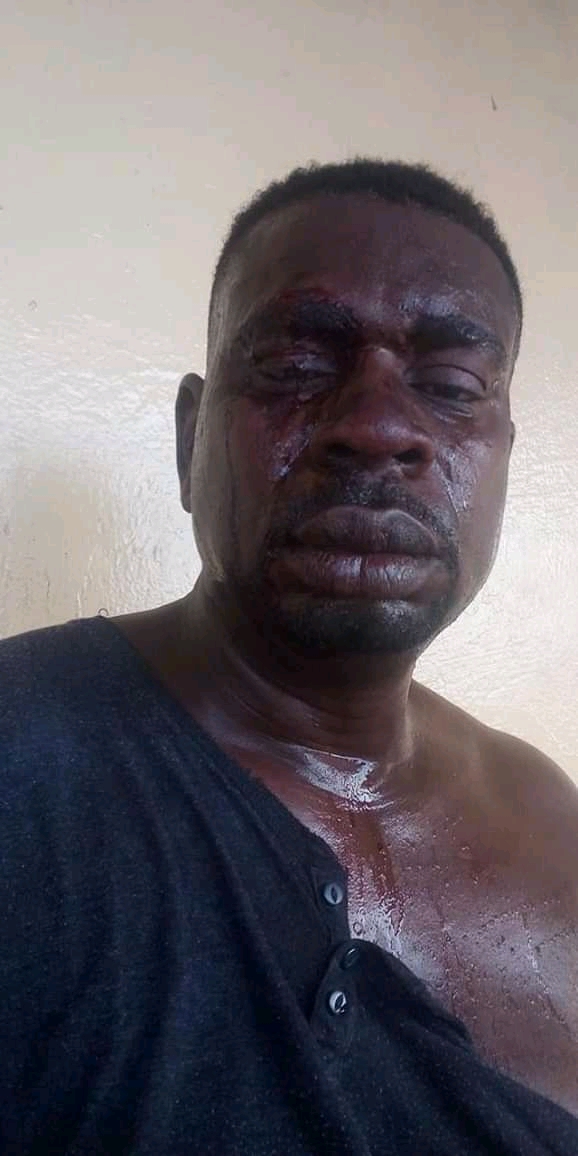 The veteran singer shared photos of his brutally battered face saying he was really manhandled and assaulted by the soldiers who were able to escape through the interference of a female soldier.
He reported that the case has been handled by Ojo army barrack and that investigation is ongoing in other to fish out the soldiers.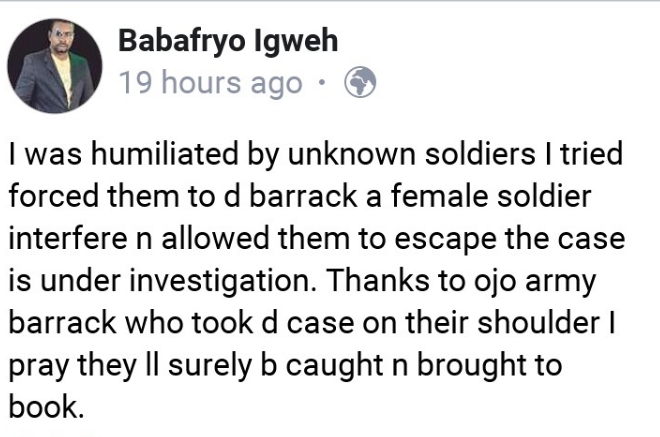 Baba Fryo is most popular for his Dem Go Dey Pose song which was released in the late 1990's, his music style was Galala.
Concoursemedia