Buprenorphine, better known by the brand name Suboxone, helps people with opioid addiction stay in recovery. But it is prescribed far more often to white drug users than to blacks.
White drug users addicted to heroin, fentanyl and other opioids have had near-exclusive access to buprenorphine, a drug that curbs the craving for opioid addiction and reduces the chance of a fatal overdose. That's according to a study out Wednesday from the University of Michigan. It appears in JAMA Psychiatry.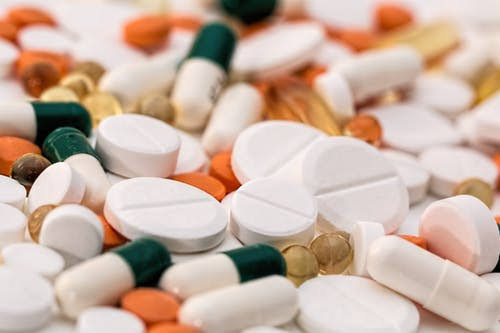 Researchers reviewed two national surveys of physician-reported prescriptions. Between 2012 and 2015, as overdose deaths surged in many states, so did the number of visits during which a doctor or nurse practitioner prescribed buprenorphine, often referred to by its brand name, Suboxone. The researchers assessed 13.4 million medical encounters involving the drug but found no increase in prescriptions written for African Americans and other minorities.
"White populations are almost 35 times as likely to have a buprenorphine-related visit than black Americans," says Dr. Pooja Lagisetty, an assistant professor of medicine at the University of Michigan Medical School and the study's corresponding author.
The dominant use of buprenorphine to treat whites occurred at the same time opioid overdose deaths were rising faster for blacks than for whites. "This epidemic over the last few years has been framed by many as largely a white epidemic, but we know now that's not true," Lagisetty says.
What is true, Lagisetty added, is that most of the white patients either paid cash (40 percent) or relied on private insurance (35 percent) to fund their buprenorphine treatment. The fact that just 25 percent  of the visits were paid for through Medicaid and Medicare "does highlight that many of these visits could be very costly for persons of low income," Lagisetty says.
Doctors and nurse practitioners can demand cash payments because there's a shortage of clinicians who can prescribe buprenorphine, according to Dr. Andrew Kolodny, co-director of Opioid Policy Research at Brandeis University. Only about 5 percent of physicians have taken the special training required to prescribe buprenorphine.
"The few that are doing it are really able to name their price, and that's what we're seeing here and that's the reason why individuals with more resources — who are more likely to be white — are more likely to access treatment with buprenorphine," says Kolodny, who was not involved in the study.
Kolodny wants the Federal Government to eliminate the required special training for buprenorphine and a related cap on the number of patients a doctor can manage on the drug.
Source: Vanguard.ng