Nollywood actress Clarion Chukwurah becomes bornagain, changes dress code. She made this change known to fans via social media.
Clarion Chukwurah, a Nollywood actress of high repute, shared a post on her Facebook page in which she spoke of her new found conviction.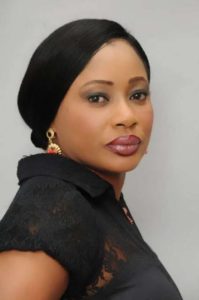 The actress said she is now born again. According to her, she used to act very bitchy roles in movie but she did not think herself a 'sinner' because she was a good humanitarian.
READ ALSO: Berita Mourns South Africa Singer Nichume Siwundla Who Committed Suicide
However, now that she has finally found Christ, she has found peace as well. The actress also enjoined others to follow in her path and give their lives to the Christian Messiah.
It would seem Clarion's new found faith has affected her dressing. The lady known for her glamorous attires shared a photo of herself looking different.
In this new photo, she was without the makeup and glistening attire for which she was really known.