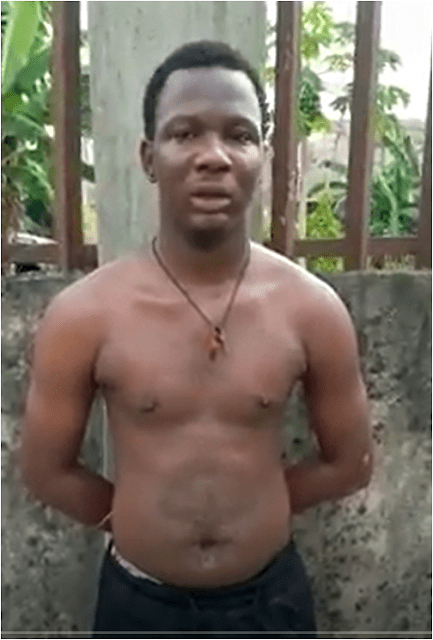 Nineteen-year-old Victor Orji has been arrested by the police in Lagos for allegedly burning his 24-year-old lover to death over alleged infidelity.
The incident occurred on Saturday morning at G54 Army Post Service Housing Estate, Ojo, police said.
Orji, alleged to be a fraudster, was said to have poured petrol on his live-in lover Mariam Alabi after she spent time with another man on Thursday and Friday.
The suspect allegedly confessed that the N600,000 with which he rented their accommodation was part of proceeds of fraud, adding that he had been involved in such business for about three years.
According to the suspect, he had discovered through her phone when she returned on Friday that she went to see another man and not her father as she claimed.
He said the woman also left their home on Thursday to fix her hair but did not return till the following day, claiming she went to her father's.
Orji who said he went through her phone and saw her chats, videos calls and nude pictures she sent to another man, claimed that she had agreed to stop prostitution when she moved into his place in March.