Over the years, various experiments and researches have been put to motion in the hopes of finding a cure that can put an end to Malaria. This time, scientists have decided to use the spider gene to genetically produce a fungus that will, in turn, produce the venom that can quickly put these mosquitoes down.
To conduct the initial testing of the fungus, the researchers created an environment that mimics the Sahara in Africa, where malaria remains to be a major public health concern. The research team reported in the journal Science.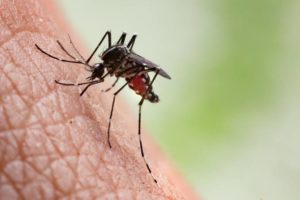 "We are very excited about this project," Raymond St. Leger said. He is an entomology professor from the University of Maryland and the lead author of this research. "The results are showing that something positive is going to come out of this study and we could finally save a lot of lives."
The other researchers who are not part of the study also expressed their good praises towards the study. They said that such an advancement in technology can indeed help stop the deaths caused by malaria.
"I think this step is important in the advancement towards a real cure," stated Marcelo Jacobs-Lorena, a professor and researcher from John Hopkins Bloomberg School of Public Health. "We need to combat malaria with something new."
Concerns of experts
However, there are also others that expressed their concerns about this new method that might be unsafe.
"Fighting malaria is what everyone should be doing, but to use genetic engineering is just another story," Nnimmo Bassey said as a representative of the Health of Mother Earth Foundation. They are a Nigerian advocacy group that mainly aims to find a solution for malaria.
Bassey expressed his concerns that the fungus might also cause the inadvertent death of the other organisms that could affect the balance of a fragile ecosystem.
St. Legger emphasizes that much more research needs to be conducted to further evaluate the capacity of the fungus to target only malaria-carrying mosquitoes. Before the decision of releasing it out in the wild, it is a must that we look closely into it to make sure that it doesn't affect the ecosystem.
"Nothing will be done without the acceptance of the locals who would basically be living with the fungus in their immediate environment. We will make sure they understand the potential risks that it comes with as well as the benefits they offer," St. Leger said.
Source:Sciencetimes