Common real estate contingencies have been explained in this expository article.
Real estate contingencies were the furthest thing from your teenage mind.
When you started dreaming about the home you would live in as a young adult your mind was focused on paint color, furniture, gardens, and such. Oh my!
You'll have wide rooms here and a pristine swimming pool there.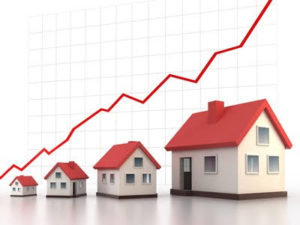 High ceilings with big windows to welcome the fresh summer air.
It seems a win until you grow up and find out that taxes are high and the world won't be as kind. Your dream home might need some re-thinking.
But now here you are, thinking about buying your dream home. Guess what? The world seems not so bad after all, especially if you can rely on a 'contingency' as you buy a real estate property. One thing for sure, working with a real estate agent that knows how to use contingencies to your benefit will serve you well.
Get to know these real estate contingencies so you can make the most out of them:
What are contingencies when buying a home?
A contingency is a condition that must be satisfied before a deal can close. With this, the buyer can have the right to recover the earnest money if the contingency isn't met. Real estate contingencies come in various forms. They can be:
Inspection Contingencies
This type of contingency in the home buying process is all for your benefit. It allows you to have a full picture of the house's condition. You can check the systems and other details of the property from inside out. Even checks for damages from molds and insects will fall under this contingency.
Once you receive the reports for the inspection, you can then negotiate with the seller on the repairs. If the seller is unrealistic about your satisfying your requests, you can freely walk away from the sale.
Financing Contingencies
For buyers planning to purchase their home using a mortgage, financing contingencies are a typically baked into the contract for your protection. It gives you ample time to apply and receive the loan you'll use to buy the home. This contingency allows you to look for alternative sources if you're unable to receive financing. You can also walk away from the sale with this contingency if necessary.
Appraisal Contingency
This contingency is another alas for the buyers. The appraisal contingency accompanies the finance contingency.
Note that appraisals determine the fair market value of real estate properties. Appraisal contingency protects you from buying homes with prices not in line with the fair market value.
Title Contingencies
Title contingency spares you from the possibility of contested property ownership. In real estate title is the record the of the home's ownership. From past to present, this legal document shows all the owners. It also shows all the judgments made against the property as well as contractor and tax liens.
Your attorney or title company will review the title before closing the deal. Resolving issues follows so the title will be transferred to you with nothing questionable.
When you encounter unresolvable problems with the title before closing, you can leave the sale freely.
Home Sale Contingency
Many home buyers need this type of contingency. It's used specifically by those buyers who are also trying to sell their homes. This contingency lets you use a specified amount of time to find a buyer for your property. If you can't find one within that time, you can have your earnest money back and walk away from the deal. It can also be used when there is a buyer for your home and you are simply writing an offer on a home that is "contingent" on the closing of your current property.
You can use this contingency, but know that this isn't so popular among sellers. As it appears to offer more advantage to the buyer than the seller could have. If you use this one, know that it might weaken your offer.
Those are the most common real estate contingencies in 2019. Be sure to consult with your real estate agent about what contingency to use. Also, you need to look out for possible contingency clause issues.
Pay attention to key terms so your deal won't result into the following.
What happens with your earnest money?
As you read through the contract, make sure to find the lines that makes clear your rights as a buyer and your obligations to remove those contingencies at agreed dates in the contract.
Don't count on the seller giving you back your earnest money if you fail to properly abide by the contingencies and the contract.
What happens after the contingency deadlines?
Contingency clauses have deadlines. They're valid and typically last between two weeks to two months. The length of time depends on the type of property you're going to purchase and the need for the contingency. If you're running out of time before the contingency deadline, you need to ask the seller for an extension. If the seller refuses, then you better exercise the contingency as agreed or your earnest money may be at risk.
SEE ALSO: Essential Things Every Living Room Should Have
What's the best way to back out from a deal?
Try not to think of contingencies as your ticket to a cancellation. Instead, view them as tools that give you time to move forward to complete the process of eventually owning your dream home.
If, however, you are in a spot and are unable to move forward because of a contingent item then, by all means, punch your ticket. That's what the contingency is there for. For example: if you lose your job (not quit your job) and now do not have adequate income to make a house payment then you can cancel the contract due to the finance contingency.
Contingencies are fantastic tools that help buyers and sellers make things happen that would otherwise not be possible. Make sure you are working with a powerful agent who understands how to use them.
John Cunningham is a full-time Greater Phoenix agent since 2002. As a trusted advisor he brings excellence via online digital marketing that make properties get the attention they deserve. Often times John will bring the buyer too. Everything he does as a real estate agent is designed to get his clients what they want. His goal for you to have a 5-star experience every time you buy or sell.
Source:Realty