Pan-African collaborations have, thankfully, become a lot more commonplace in the past couple of years. For the latest addition to the ever-growing list, Nigeria's Chidinma teams up with Senegalese pop star, Queen Biz on her new song, "Pan African Lover".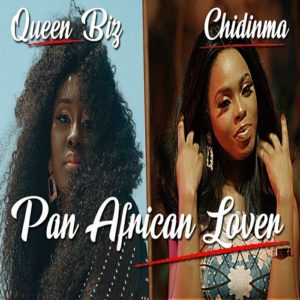 On the catchy song, both stars sing sweet and sultry lyrics about their ideal man, affirming that they will not settle for less than what they want. They sing about how their man makes them feel, using catchy puns and rhymes about typically West African things like jollof rice.
This song is doubly special, as not only does it allow for each artist to break into a new market, it's also a collaboration between two women. For the accompanying video, Queen Biz holds a pageant full of hunky black men, as she and Chidinma judge which is fit to be their lover.
Source: Konbini