The Christian Association of Nigeria (CAN) rejected government allegations of supporting Biodun Fatoinbo, the senior the Commonwealth of Zion Assembly (COZA) who has been accused of rape.
Busola Dakolo, a famous photographer, claimed last month that when she was a teenager, Fatoyinbo raped her twice.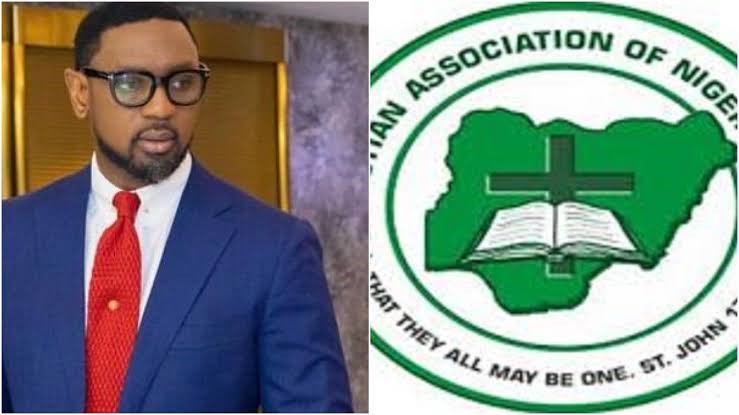 The accusation triggered a public outrage that ultimately caused the Fatoyinbo to take a leave from the pulpit.
As the leading Christian organization in Nigeria, many also called on CAN to explore and sanction the accused, but the association said it could not do so, particularly as COZA is not a member of the association.
However, many were disappointed to see two CAN officials addressing the congregation of COZA to give support to Fatoyinbo and his church on Sunday, July 14, 2019.
"We support the church. We support your priest. We stand by him and this church will continue to march forward," said Samson Jonah, Chairman of the Federal Capital Territory (FCT) of CAN, applauding in a sharp video.
In reaction to the outrage that has followed the public support for Fatoyinbo, CAN has disclosed that it did not sanction the solidarity visit, according to a statement signed by the organisation's national director of legal and public affairs, Kwamkur Samuel Vondip.
"This message is to categorically inform the Christian leaders, the general public and all lovers of truth that CAN or the President of CAN did not approve and knows nothing about such a solidarity visit.
"Those who did so did it on their own. We stand by our earlier release on this issue that while we would never support any act of immorality from whatever quarter, we would not jump into passing judgement without investigation of the matter," the statement read.
Vondip also revealed that CAN chairman Dr. Samson Ayokunle is in communication with Dr. Felix Omobude, president of the Pentecostal Fellowship of Nigeria (PFN), who ordered an inquiry into the allegation. He said the investigation's result would be known in less than two weeks.
CAN encouraged its employees to be careful and implied that disciplinary action could be taken against Jonah and and its North Central chairman, Israel Akanji, the two representatives who publicly backed Fatoyinbo on Sunday.
Another former COZA member has also accused the Pastor following Busola Dakolo's allegation, with many other victims rumoured to exist.