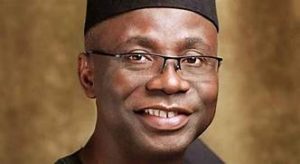 There are reports that President Muhammadu Buhari may appoint the General Overseer of Latter Rain Assembly, Pastor Tunde Bakare, as the new Chief of Staff.
This was made known by a highly dependable source, in Aso Rock.
"There is a big battle for the Office of Chief of Staff, which many consider to be the Prime Minister position, if it were a Parliamentary system", the insider disclosed.
He added: "Those thought to be interested in the position are: Adamu Adamu, a long-time Ally of the President, who served as Education Minister from 2015-2019; Abubakar Malami, who was Attorney-General; as well as Tunde Bakare, Pastor of the Latter Rain Assembly, who is very close to the President. The President may settle for the Pastor."
Meanwhile, Hameed Ali, the Comptroller-General of Nigeria Customs, is also said to be in the mix. He served as Chief of Staff to Buhari, before the 2015 Presidential election, and the Retired Colonel was reluctant to go to Customs, before his Associates prevailed on him.
Source: Post-Nigeria.