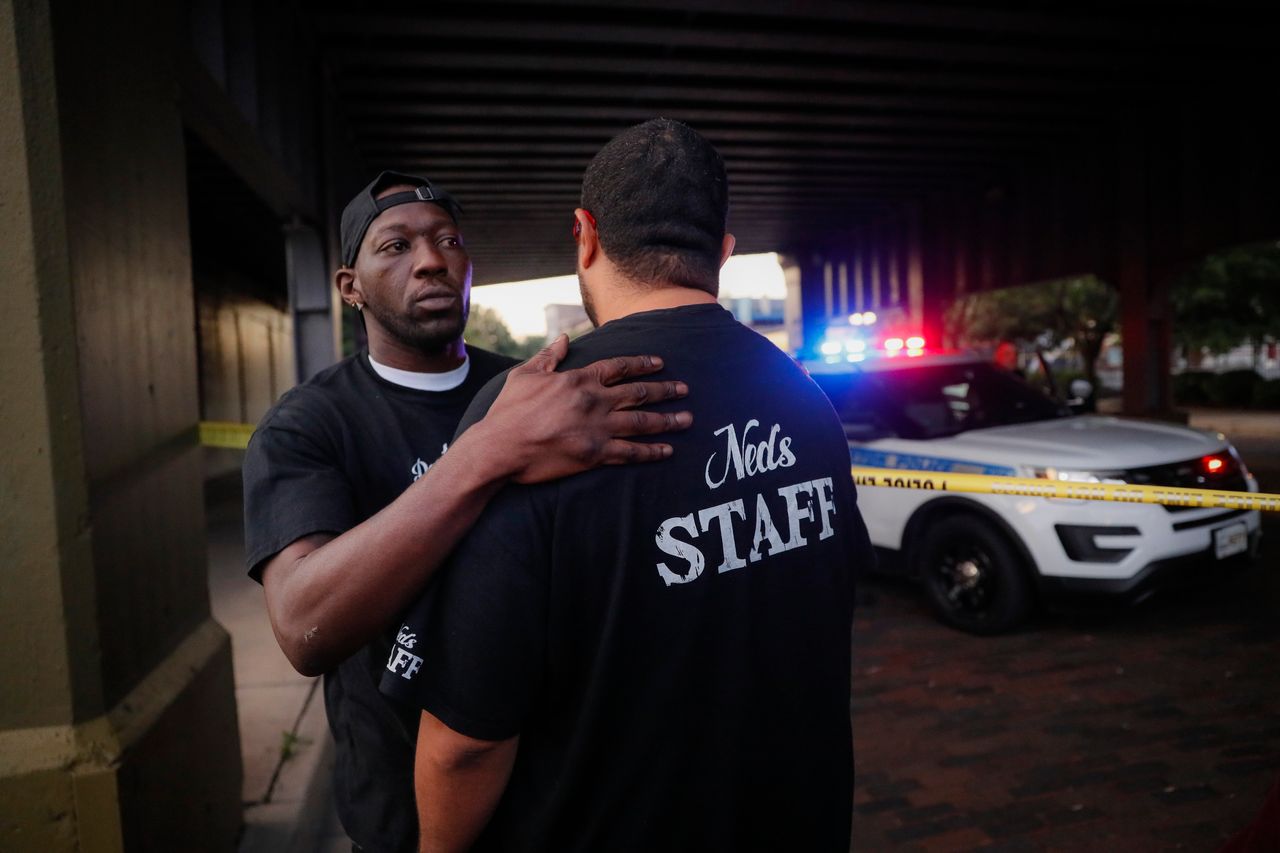 A gunman wearing body armor killed nine people and injured 26 in a Dayton, Ohio, neighborhood of bars and restaurants, authorities said, in the second mass shooting in the U.S. in less than 24 hours and the third in eight days. The gunman was killed by police.
The shooting began at 1 a.m., police said, in the Oregon district, a popular spot on weekend nights. Officers were "in the immediate vicinity when this shooting began and we were able to respond and put an end to it quickly," the Dayton Police Department said in a tweet.
Dayton Mayor Nan Whaley said during a press conference Sunday morning that the shooter was wearing body armor and had a .223 caliber high-capacity gun, with additional magazines. She added that first respondents in the area, which is regularly patrolled, took out the shooter in under a minute.
"As bad as this has been, it could have been much, much worse," Assistant Police Chief Matt Carper said.
The shooting came just hours after a gunman opened fire in a Walmart in El Paso, Texas, killing at least 20 and injuring 26, some critically. A shooter killed three and injured 13 at the Gilroy Garlic Festival, in Gilroy, Calif., the Sunday before.
Authorities said they would provide more information later. Speaking on CNN Sunday morning, Ms. Whaley said there was no known motivation for the shooter and that FBI investigators are on the scene.
Wall Street Journal