Hollywood has expressed sadness over the loss an actor, Bryan Marshall, best known for his role in James Bond.
The 81-year-old British actor played Commander Talbot in the 007 movie, The Spy Who Loved Me, and also starred in Australian daytime soap opera, "Neighbours".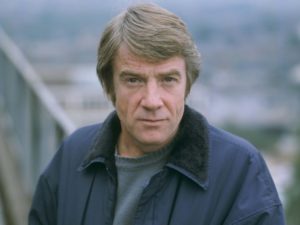 Marshall's agent, Esta Charkham broke the sad news on Wednesday on his Twitter page.
"So sad that my dear old chum Bryan Marshall has gone on ahead.
"A wonderful actor – he was so good you never noticed how good he was.
"He was a valued chum. His credits are a catalogue of classic British and Australian TV.
"Fare Forward Dearest Bryan," he wrote.
Marshal was born in Battersea, London, and trained as an actor at RADA before appearing at the Bristol Old Vic.
He starred in The Witches, Man in the Wilderness, Heartbeat, The Bill and The Avengers, and will also be remembered for playing Commander Talbot in 1977's The Spy Who Loved Me.