One of Big Brother Naija 2019 housemates, Thelma, has come under attack over her accent in the reality show.
Thelma, among other housemates, brought into the house a different 'American accent'.
However, Thelma's case seems to be the worst as hers seems not to be genuine, which has generated reactions from Nigerians online.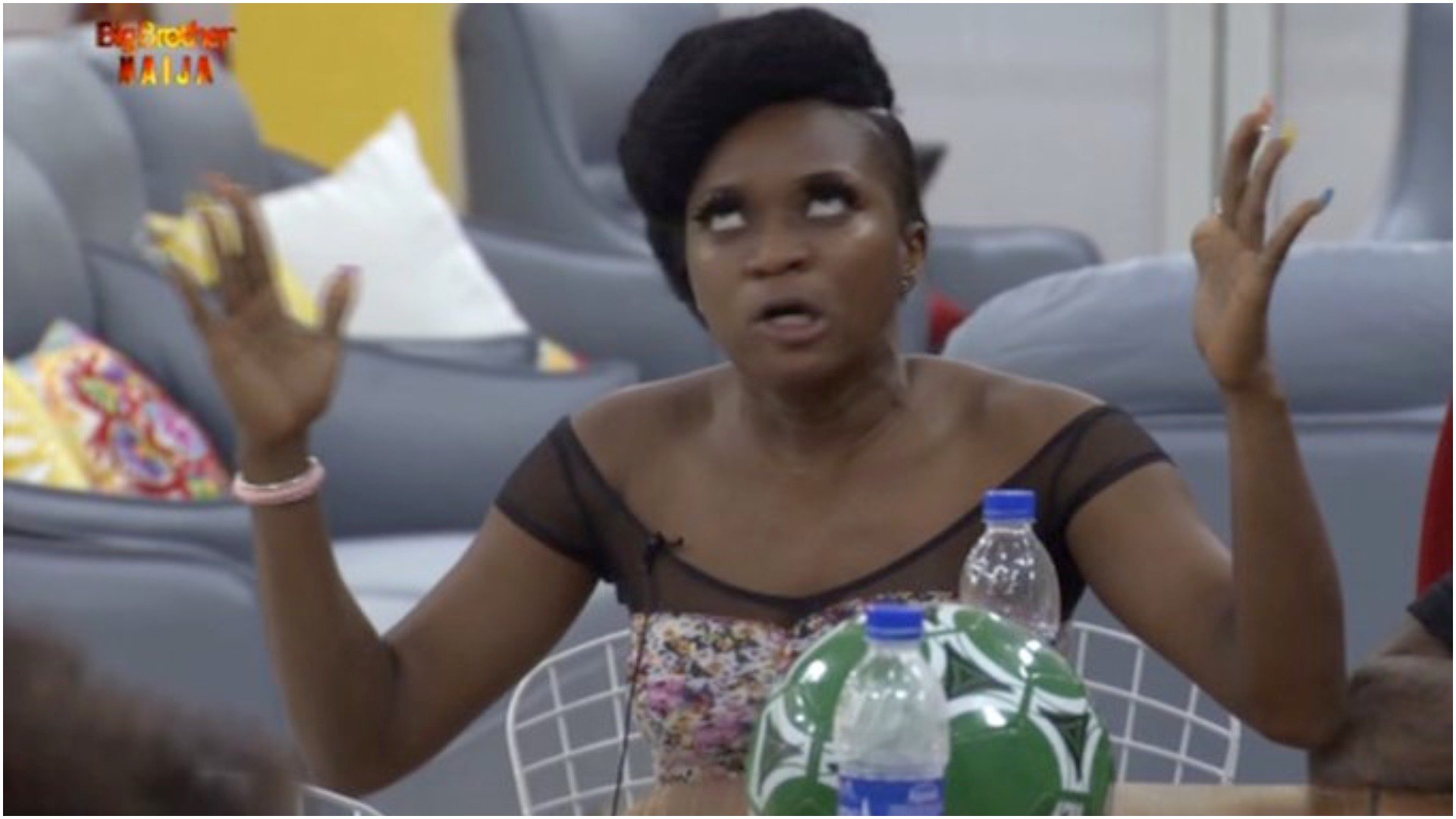 Recall that some Nigerians described choice of housemates in the ongoing fourth season of the Big Brother Naija reality show as "more foreign than Nigerian."
Respondents said that it was puzzling how Manchester-based Mike, London police officer, Khafi and Ike, who said this was his first one in Lagos, made the cut, while thousands of Nigerians flooded audition centres in February.
Viewers felt it was unfair to have people risk their lives to the audition and then pick Nigerians in the diaspora.
Here are comments of Nigerians gathered by DAILY POST from Twitter:
@DonJazzy "Thelma has a different haqccent for each question."
@Dfitnessbeaut1 "Thelma's fake accent just
Dropped to igbocent. Did you hear that!
@Salakoko "Thelma Please your english teacher died before he could teach youqueens English so just be yourself.But for today I'll talk to him."
@Christo7548 "Thelma is half ghanian, half ivorian but she grew up in imo. No wonder her english is as confused as where she is from."
@Zaddy_Nomso "Thelma has to be the first human to have the Canadian-Aba accent. Like Drake that eats Okpa every morning."
@Akanni "Very stupid thelma, Be forming accent she sounds like omo ibadan trying to form yankee."
@T_Chisom "I swear I'm tired of this Thelma matter.. I think I'd just keep her in the house to see the kinda accents she'd be giving us daily. I've not gotten over "I did it on perpose"
@Thepamilerin "Thelma is making me laugh, this her abroad English is wonderful."
@Faymorce "Thelma! First of Her name! Haqccent fluctator!Breaker of Queens English!
Low budget Waje! Haqccent queen!English constructor! Fine girl fine English! British English slayer! First Nigerian to speak pidgin on perpose !
@Zuribabel "Thelma speaking with United States of Nnewi accent? #BBNaija