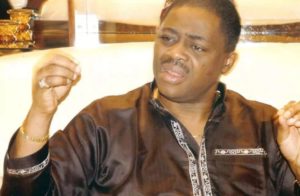 Former Minister of Aviation Femi Fani-Kayode has warned President Muhammadu Buhari against arresting Yoruba leaders over the establishment of a security outfit for the South-west, code name Operation Amotekun.
Naija News had reported that Miyetti Allah Kautal Hore had asked Buhari over the promotion of Amotekun.
This call was made by the President-General of the group, the umbrella body of Herdsmen, Bello Abdullahi Bodejo, during an interview with The Sun.
Bodejo stated that banning Amotekun was not enough, adding that arresting its leaders would be ideal.
While describing the South-west as Fulanis God-given areas, claimed that Amotekun was a ploy to stop herdsmen from the South-west.
He added, "I read it on the internet. However, it would have been a good development, if the national security agencies – the Army, the Police, the DSS, the Civil Defence, etc, were not living up to expectations.
"Will Amotekun have more security intelligence than these national security organizations The answer is no.
"Anything security should be left with those security organisations, so, I don't know the reason for this one from the Southwest, except that it has sinister motive.
"Look at how the vigilantes are causing troubles all over; there is what is called interest in setting up this type of thing. Look at Zamfara where the vigilantes and the Fulani are having issues.
"They should not only ban it, but should arrest the leaders of this group. Like I said earlier, nobody or group has more security intelligence than the Police. The Army is doing enough; the DSS is also doing enough, likewise the Civil Defence."
Reacting in a post on his Twitter handle, Femi Fani-Kayode dared the federal government to arrest south-west leaders.
According to the Peoples Democratic Party (PDP) chieftain, Yoruba leaders were ready to sacrifice all for the freedom of their loved ones.
He wrote: "Go ahead, arrest us and ignite a fire. Do your worst and make heroes and martyrs out of us. We are ready to sacrifice ALL for the freedom of our loved ones & children & for the future generations of our people.
"The struggle for secession in 1967, the Nzeogwu coup of Jan. 15th 1966 and the Orkar coup of April 22 1990, which all aimed at breaking the Islamic North's political stranglehold coupled with the centrifugal ethnic nationalism of today, have all been abundantly vindicated.
"There is no realistic prospect of working, in equal partnership, with the Islamic North towards any shared enlightened vision of the future. It is time for us to go our separate ways.
"In as much as the control of one's own destiny is the pre-condition for progress, a conflict with the Islamic North is inevitable if the South truly desires to successfully reform itself."
Source: Naij News