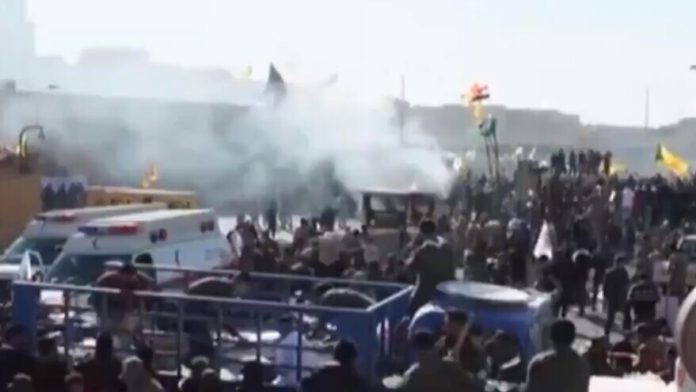 Multiple rockets was on Sunday launched at the US embassy in Baghdad, Iraq.
According to Daily Mail, reports suggested the rocket hit an apartment complex instead, killing civilians.
Residents of the Baghdad said three explosions rang out, heard inside the heavily-fortified Green Zone, home to the US Embassy and the seat of Iraq's government.
This is following growing tension between the United States and the government of Iran over the killing of Iranian General Qassem Soleimani.
Soleimani, Iran's preeminent military commander, was killed on Friday in a US drone strike on his convoy at Baghdad airport.
Soleimani's death has stoked fears of a new war in the Middle East.
Iran's Supreme Leader Ayatollah Ali Khamenei has vowed to revenge Soleimani's killing, while President Donald Trump warned that the U.S. would target 52 sites in the Islamic Republic if Tehran retaliates.