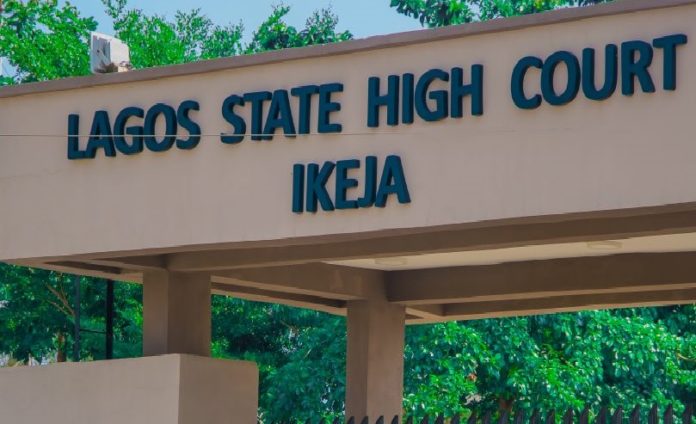 The Lagos State High Court in Ikeja, on Tuesday, sentenced a mobile policeman attached to the First Bank of Nigeria Limited, Epe branch, Salisu Ibrahim, to seven years' imprisonment for accidentally shooting a security guard attached to the bank with his AK-47 rifle.
Ibrahim, while on duty at the bank on July 8, 2013, around 7.45am, accidentally shot the guard, Olanrewaju Majofodun, in his buttocks, which caused his death.
The policeman was subsequently arraigned on one count of manslaughter on April 28, 2015.
Delivering her judgement on Tuesday, Justice Raliat Adebiyi, noted that Ibrahim's confessional statement was plausible and believable.
The convict had said in his confessional statement read in the court during the trial that he had booked 13 rounds of ammunition from the Epe Police Station, adding that he had gone out of the bank premises during a downpour to fire two rounds of ammunition to test his rifle, because the armourer had told him that it had just been serviced.
"When I came back, I was trying to pull my rifle when it went off and a bullet hit the security man, Olanrewaju Majofodun, in the buttocks. I did not intend to kill him; it was an accidental discharge," he had stated.
Justice Adebiyi, however, held that the prosecution was able to prove beyond reasonable doubt that the firing of the AK-47 rifle by Ibrahim caused the death of the guard.
She said, "The defendant is a police officer; therefore, the AK47 was lawfully issued; the firing of the rifle was in a reckless manner without regard to human life. The court finds that the prosecution was able to prove beyond reasonable doubt that the firing of the AK-47 rifle by the defendant caused the death of the deceased.
"The court finds the defendant rightly convicted as charged. Salisu Ibrahim is hereby found guilty of one count of manslaughter contrary to Section 227 of the Criminal Law of Lagos State.
"Section 227 stipulates and I quote, 'Anyone who commits the offence of manslaughter is liable to imprisonment for life'.
"In considering the aggravating and mitigating factors, the court finds that there were no aggravating factors, but there were several mitigating factors in favour of the defendant. The first is the show of remorse; second is no previous conviction; third is care for the deceased; fourth is the confessional statement; and fifth is the fact that the defendant is a family man with children.
"The defendant, Salisu Ibrahim, is accordingly hereby sentenced to seven years' imprisonment for the offence of manslaughter and the time spent in prison custody while undergoing trial shall be discounted from the prison sentence."
Ibrahim, however, walked out of the court a free man, having spent six years and five months in prison, which exceeded his jail term.