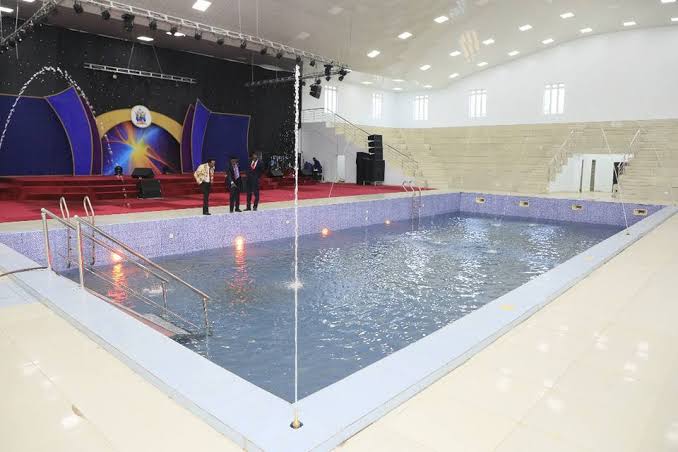 Twitter user, Kevin Odanz revealed a pastor in Kubwa, Abuja who built a swimming pool in church called 'pool of bethsheba'.
The pool allegedly has healing powers and once you enter, your problems would disappear.
However, they charge the congregation per swim. For full swim, the pastor charges N50,000. For people who can't afford this, they are offered a bottle of water from the pool which goes for N10,000.
Also, on some days, they offer free swim for the congregation.
Kevin Odanz also mentioned that the pastor has a lot of scandals trailing him and allegedly divorced his wife to marry a South African lady he impregnated while he was married.
See full thread: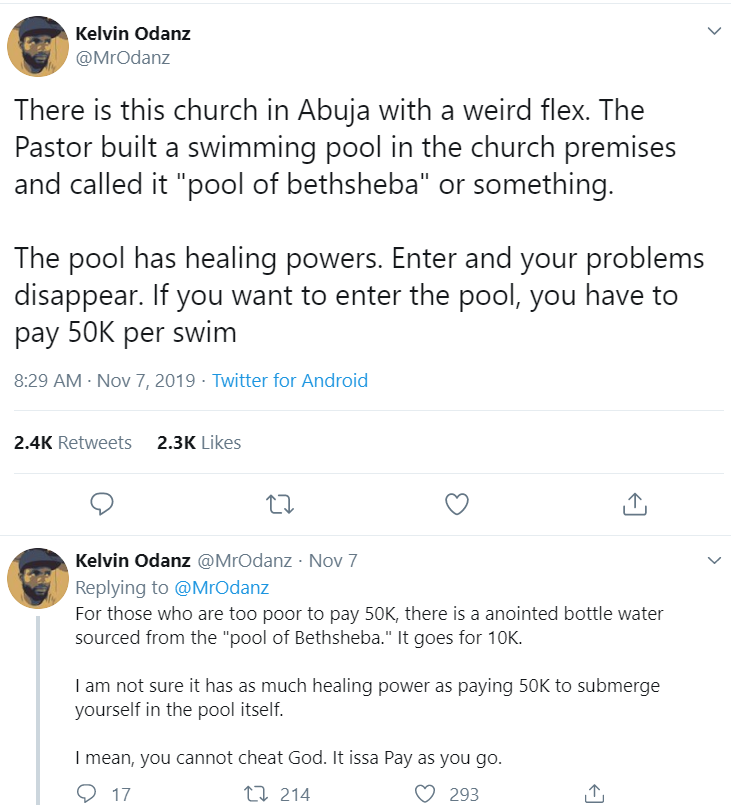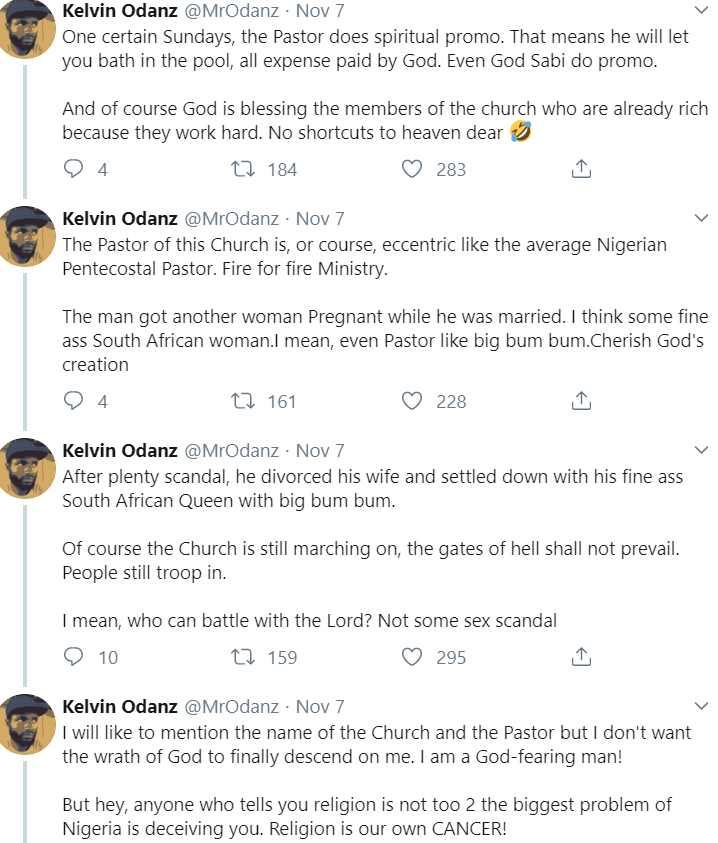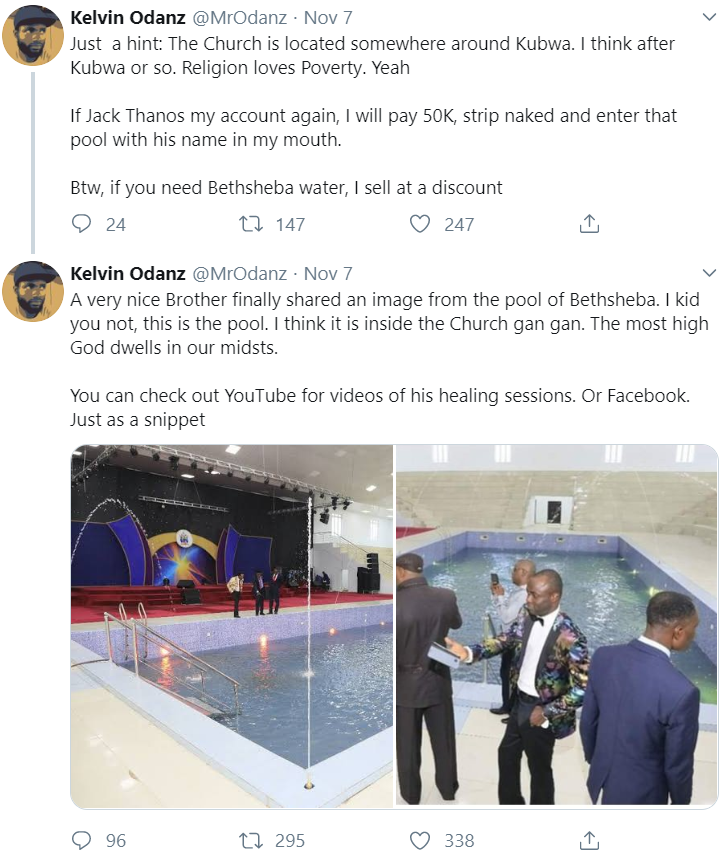 A Twitter user under the thread revealed the said pastor to be Joshua Iginla and was backed up by Kevin Odanz.