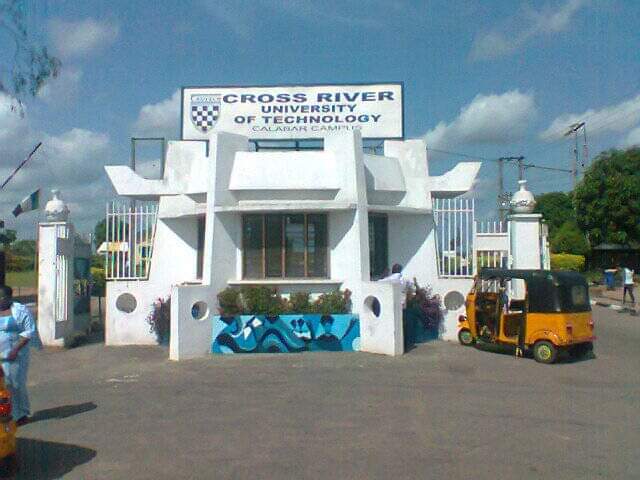 Mourinho, a popular book seller in the Cross River University of Technology, (CRUTECH) in Calabar campus in Cross River State was found dead in Hall 2 Hostel on Saturday morning.
Though, the cause of the death was not immediately known at the time of this report, but some students and other people were seen discussing the incident.
An eyewitness said the deceased also sells pens, visual art materials and snacks in front of Hall 3 Hostel and he is most popular due to his philanthropic gesture.
One of the students, who gave his name as Ekanem, said, "I saw him last on Tuesday. Why so soon? I can't believe it is true! May his Soul Rest in Peace".
Another student, Francis Asuquo, said Mourinho has been of help to him since he was admitted into the University. "If I don't have money to buy material for my exams, I always remember his place first, and he had never disappointed me. Why him? May his soul rest in peace", Asuquo lamented.
Meanwhile, a student who gave his name as Mayor said he has not used the papers he bought from the late Book seller on Friday. He said "Oga Mourinho, I have not used the A3 and A4 papers you sold to me on Friday evening. Now it is a different story they are saying about you. I don't believe it".
Speaking with DAILY POST on Sunday evening, the CRUTECH Chief Security Officer, Iwarra Ibiang said the corpse had been evacuated by the family.
"The deceased was found dead in the morning of Saturday, our people (Security) saw the body in the morning and then we called in the Police.
"The Police came and the family also came in and picked the corpse. To say what killed him, there was no injury to say so but the autopsy will reveal what was responsible his death, but for now, that has not been done," he stated, adding "I was not even around but my deputy was around, he went there with other men on ground."