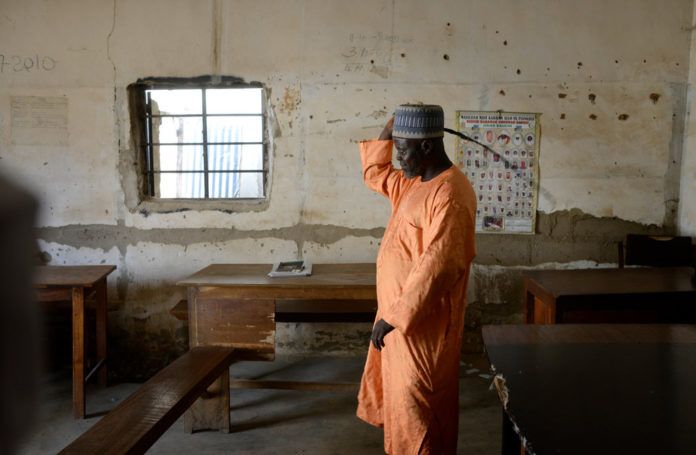 Struggling to sleep and surfing the internet, I came about a trending news on the discovery of an alleged Islamic Center where over three hundred persons were chained, tortured and subjected to acts as unlawful (at least in Nigeria) as homosexuality in Kaduna State. The Center is said to be located at Rigasa, Igabi Local Government Area of Kaduna State.
While not frowning at religion and religious acts and studies to draw man to his Creator, extremism in the name of whatever religion under whatever guise is condemnable and isn't an act to draw close to God. Rather, such acts dampen people's perceptions of The True God and attempt to justify the rational thoughts of a few who think people who claim closeness to God are often enmeshed in greater filth than the very ones they seek to enlighten and show 'the way'.
The proprietor of the Center was quoted to have said the Center was a place where parents took their erring wards for discipline and they were taught from the Quran. I am not a Muslim, but I'm learned enough to know no true religion allows homosexuality, save a supposed freedom to express oneself and an end-time sense of revelation on human governance, mostly from the Western World, that allow for unconventional practices amidst humans.
Among the victims is a 42-year old man, Bello Hamza, who claimed his family brought him to the Center to deny him his share of an inheritance. He said he stayed three months at the Center with chains on his legs when he was supposed to be pursuing his Masters degree at a South African University. He was offered admission into the University of Pretoria, South Africa to study Applied Mathematics. He listed the many ills perpetrated at the Center and stated that some persons died at the Center as a result of the treatment melted on them by the Center's management.
Fresh in the minds of Nigerians is the discovery of an underground kill-spot at Soka, Ibadan some years ago. As high as the frenzy that greeted the discovery was, not much was made out of it at the end of the day. Recently, a radio presenter had a close shave with men operating at that axis; but for the intervention of God, he would have been killed.
This shouldn't be swept under the carpet. Kaduna State Police Commissioner, Ali Aji Janga, has assured that investigation(s) will be conducted to determine what really happened at the Center and bring whoever is found to have gone against the law to book. We pray the Nigeria Police Force doesn't sweep this one under the carpet. Justice must prevail and perpetrators must be brought to book. We will be watching.
With this discovery comes a very sensitive question; how many of such 'Centers' exist? Are there more? What measures are being put in place by the government to ensure religion isn't taken out of proportion for enslavement and execution of ulterior motives? Only God knows how psychologically damaged those purportedly 'admitted' to the Center must be. I hope the government helps to properly rehabilitate them and detox them of whatever fears they might have picked-in at the center.
May God protect us from evil.
Aroso Akintomide
tomidearoso@gmail.com