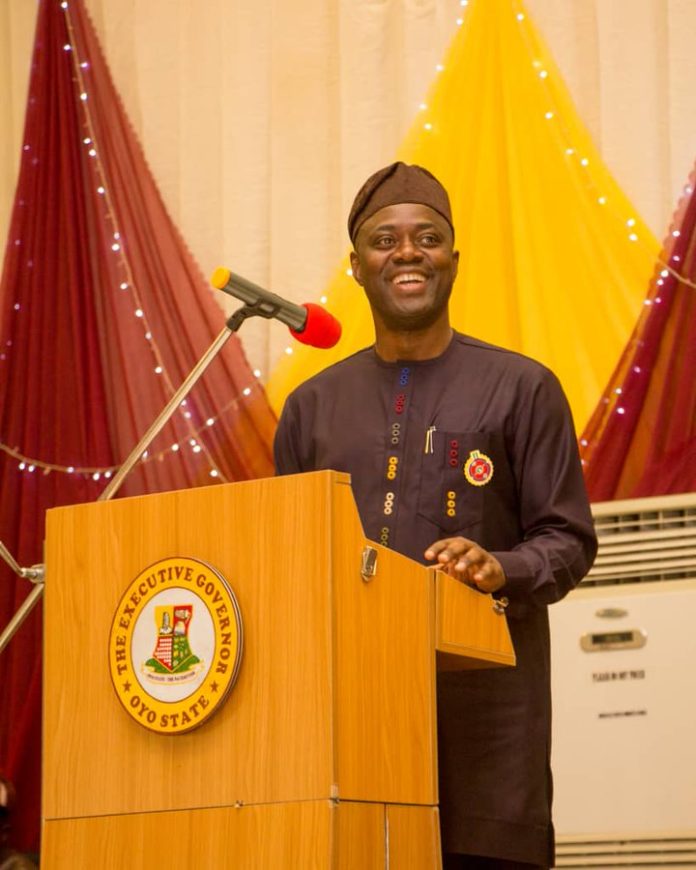 The Appeal Court sitting at Ibadan on Monday, November 11, 2019 reserved judgement in its ruling on the petition brought before it by the All Progressive Congress (APC) and its governorship candidate, 'Bayo Adelabu, challenging the election results as announced by the Independent National Electoral Commission (INEC) which returned the Peoples Democratic Party (PDP) candidate, Seyi Makinde, as the duly elected governor of the Pace-Setter State.
Although three of the four-man panel resolved all issues in favour of the appellant, they couldn't order a retrial at the Tribunal because the 180 days stated in the Electoral Act for gubernatorial election Tribunal cases to be resolved has elapsed. The Appeal Court ruled that the appellant's case 'subsists', stating that the Tribunal judgement that upheld the election of Seyi Makinde was 'perverse'.
Seyi Makinde remains governor, maintaining the status quo. But, the justices of the Appeal Court have created a judicial impasse. The justices based their 'perverse' verdict on the Tribunal judgement on the fact that Adelabu wasn't given a fair hearing. The implication of this judgement can't be overemphasized and it definitely would form a basis for other rulings; right or wrong.
The Appeal Court is expected to act as the reviewer for the Tribunal verdict and can't by itself hear election petitions. Was Seyi Makinde duly elected? Could the declaration by INEC be wrong? Going by the judgement of the Appeal Court, none of this can be clearly understood.
The Court held that the best it could do was to withhold judgement, allowing the status quo, since the 180 days provided by the Electoral Act have elapsed. Is the Electoral Act flawed? Why is there no provision in the Electoral Act for cases like this? If Adelabu was indeed duly elected, hasn't the Electoral Act denied the people from having their duly elected man at the helm of affairs in the State?
I'd like to state here that the fact that the Appeal Court considered the Tribunal unfair to the APC and Adelabu didn't automatically annul the election of Makinde. But, it definitely created an issue that'd birth other legal issues so long we have this present crop of politicians. Hopefully, these judges aren't 'seeing' these politicians.
Aroso Akintomide
Twitter: tomidearoso