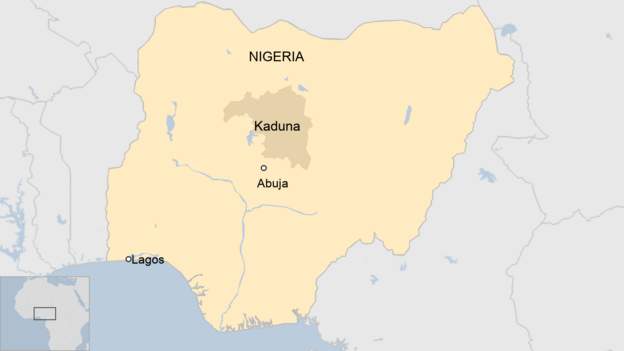 At least 18 people, including four mothers and their babies, have been abducted in a raid by gunmen on their village in the northern Nigerian state of Kaduna, the local community association has said.
It's the latest in a wave of kidnappings in the region.
The gunmen on motorbikes stormed Mando village in Birnin Gwari area in the early hours of Wednesday.
Residents say the abductees were taken to a bush. The attackers also looted food items from the village. A police spokesperson told the BBC that they're investigating the incident.
It's not clear who carried out the attack but kidnapping for ransom is rampant across Nigeria – particularly in that region.
Last month gunmen abducted more than 300 schoolboys from their dormitory in neighbouring Katsina state. They were later released following days of negotiations.
Despite the deployment of thousands of troops, criminal gangs continue to carry out attacks in the region.
BBC Africa, Abuja