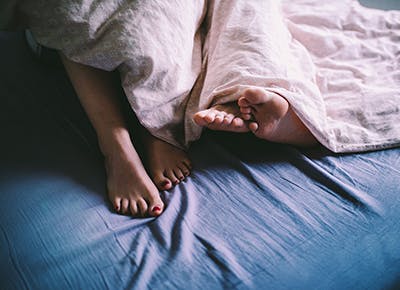 I got a text: "Hey, Tommy. How are you? Lola told me you could help me get over something if I share with you; mind I come over to your place?" Lola is my friend; someone who talks to me and trusts me with every detail about herself. I didn't know who sent the text. True caller wasn't helpful either. I decided to call to know who it was that texted me.
I called. The voice on the other end sound broken and disoriented. She was mumbling words and I could barely hear what she was saying. I asked we chat, but she insisted on seeing me; alright then.
I suggested we meet somewhere public, yet private. She insisted on coming to my place. She knows me; according to her, she's seen me a few times with Lola, but I couldn't at the time remember her. Since she was Lola's friend, reluctantly, I agreed she comes over. I didn't even need to send her my address; she said she asked Lola already.
I heard a knock on the door and I went to see who it was that knocked. Opening the door, there stood this six feet tall lady with teary eyes. Immediately, I remembered having seen her before. We exchanged pleasantries and I invited her in.
I offered her a drink, soft or alcoholic, the choice was hers. She chose both. Vodka, intermittently mixing it with juice.
She narrated to me how she caught her boyfriend red-handed with another lady. She told me how she's always suspected they were making out, but her boyfriend always said they were distant cousins, the lady always consenting to it. Her hurt was real and I felt it. I did what I do best and got her to know there's a reason it didn't work out the way she expected.
Done, at least as I thought, I decided to see her off. I went inside my bedroom to change the trousers I had on into a short jean and a V-neck top. I was wearing my perfume when I saw her reflection through the mirror coming towards me, topless.
I tried warning her off, but she would have none of it. I pointed out the drink and its effect. She admitted being tipsy but insisted she wanted a feel of me, drunk or not. She told me she insisted on meeting at my place for that.
I get a lot of unnecessary attention from ladies, ostensibly because of my height (six feet plus) and slim frame. She walked towards me, making the space between us negligible. In my head, I imagined for a minute she may have made up the heart-break story.
Gently, she planted a kiss on my lips; that was all I could rationally remember. The next time I was truly sane, I was sweating on the bed in a room with a full functional air conditioning system. She was off clothes with nothing at all on her beside me, looking satisfied and all smiles. I guess I didn't disappoint her.
PART 2 COMING SOON
Tommy Winston