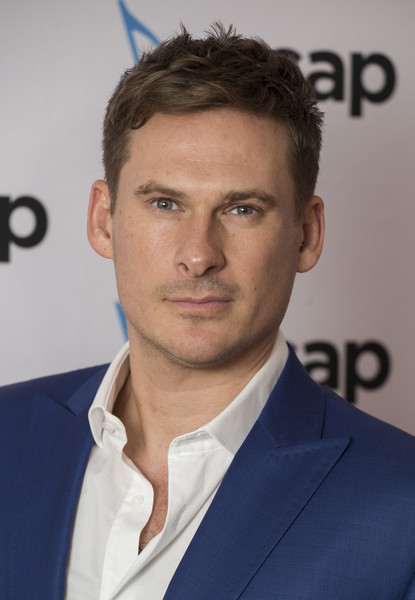 Lee Ryan is sticking to his guns after claiming the devil controls the UK government in a confusing social media post
The Blue singer shared an image on Instagram of a hand being injected by a hand wearing a latex glove, and an X-ray of a hand with a microchip inside.
The 36-year-old added the caption: 'This is the mark of the beast – 666 – this will be the next step of governments world wide.
'Sorry to post this s**t but it's true. I just wanna spread the word so people know the truth of what's coming…'
He went on to share a quote that claimed the human race is 'being indoctrinated to be dependent and subservient to the system'.
The Celebrity Big Brother star had previously shared a post about 5G mobile networks, which conspiracy theorists believe is connected to the coronavirus pandemic.
He reiterated his point on his Instagram Stories, writing; '5g…that's all I'm saying (sic).'
Lee explained that he is standing by his earlier posts and posted a screengrab of news stories about what he said.
'Funny how they don't mention 5g…and I'm not going to apologise for my religious beliefs…. god bless you all – amen,' he wrote.