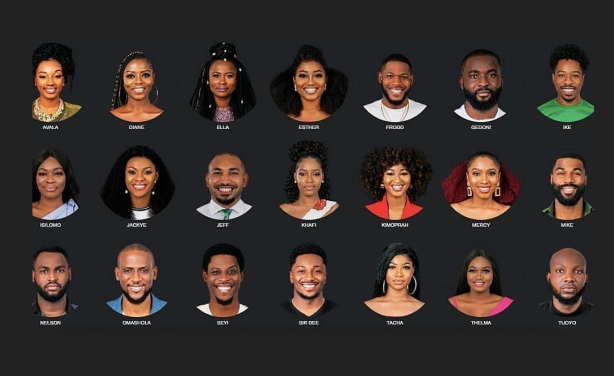 After 99 days, this year's edition of the Big Brother Naija reality show, popular amidst youths ended yesterday. As usual, the show was a 'distraction' of sort while it lasted, especially to the youth. It meant different things to different people. For me, it was just a game with clearly stated rules that favour the one with the highest fan votes. I am not a fan.
The show ended with Mercy Eke, a beautiful young lady winning. She won for herself sixty million naira worth of prices and definitely a place in the show's unofficial Hall of Fame. During the show, she endeared and warmed her way into the hearts of Nigerians, who sadly, were looking for anything to chew on to avoid the harsh realities in the country. That is a fall-in.
The same can't be said of another young Nigerian. She's a bold and rightly outspoken woman from the South-South. Her name is Anita Natasha Akide. While the show lasted, she was popularly referred to as Tacha. This lady was all over the news so much so one of Italian football club-AS Roma's Twitter handles mentioned her first while wishing Nigerians a happy Independence Day Anniversary last week.
As I said earlier, I'm not a fan of the show. I rarely follow it. But, I noticed and followed the reactions of the show's addicts. Not a few considered Tacha as arrogant and rude. She supposedly advertised her many flaws and most folks would have none of it. But, that's the reality of the country will live in.
We live in a country where being 'you' may earn you unwanted enemies. Is it not supposed to be a reality show? Was she supposed to fake her life and lifestyle? For a while, I joined the wagon of those who lashed at her.
A step back from all reveals alot. What if she's just a lost lady who found herself in the eyes of the world? She was arguably the least eminent person in that house, status-wise, when the show started. Most housemates had their lives laid out for them already. Tacha didn't have that privilege.
We all know who Seyi Awolowo is. Mike Edwards is made, with or without BBN. Most housemates had a life. Tacha was just an instagram 'celebrity' before the show. What earned her the 'celebrity' status was her propensity to show off her body parts. Of course, it's immoral, putting the Nigerian culture in mind. But sadly, a number of those who called for her head are her followers and people who feed on whatever she puts online to satisfy themselves behind doors.
Bad characters are bad characters; they should be corrected and not encouraged. Tacha, to me, looks more like a person who needs help on how to truly live without needing validation from anyone. She's living as though she has a thing to proof per time. We all didn't grow up the same way and weren't all trained the same way. The true meaning of living is influence.
Now that the show is over, I think Nigerians should give her the chance to re-create herself. That lady needs help. Behind the arrogance is a lady who secretly wants acceptance and leading on how to live. We definitely can help her be the best version of herself by constructively criticizing her when needs be and encouraging her when she's making effort to be better, atleast by the world's standards. We also can expedite her fall away. It will be a shame to see her lose it eventually.
The show is over and Mercy won. Tacha also won; all housemates did. Mercy and Tacha were probably the most talked about while it lasted. The former had a fall-in, the latter had a fall-out. But, that's not the end. The two are in the eyes of the world as it stands now. Let us help them both, and by extension, everyone we know in whatever way we can, become the best versions of themselves. That's what humanity is all about; to show and be shown love.
Aroso Akintomide
tomidearoso@gmail.com