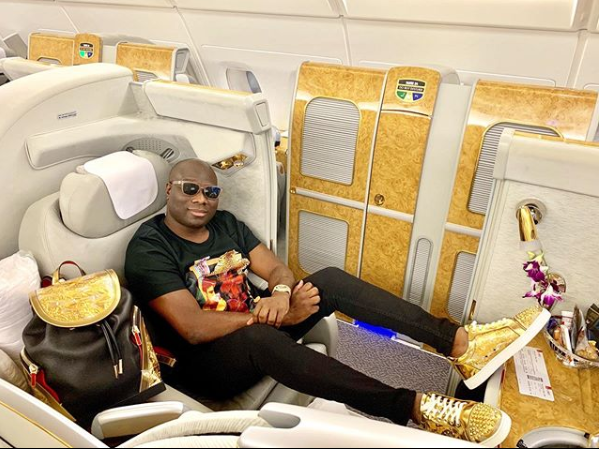 The reason behind the arrest of the Nigeria Bureau De change king, Mompha has been revealed.
Mompha was arrested some days ago, but no one knows the reason for his arrest by Interpol. Some tweeter users have allegedly reported that the Bureau De change King was arrested over a $5million internet scam.
An Instagram user, @TosinOlugbenga, reported that "Mompha escaped from Interpol arrest in Dubai and he flew to Nigeria secretly.
He was tracked through his airline ticket and on Interpol request, he was arrested by EFCC on a $5m internet scam".