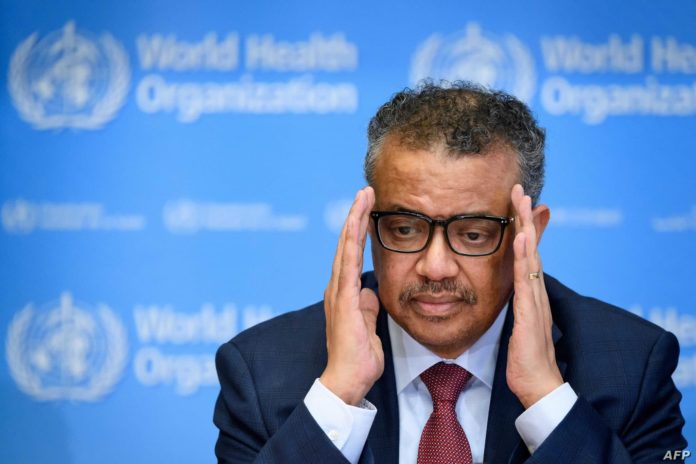 World Health Organization (WHO) Director, Dr. Tedros Ghebreyesus has been accused of covering death toll in China.
This has led to a call for Tedros to resign after theories came up about the false death toll in China.
China reported 81,000 cases with 3300 deaths compared to the US' death toll now over 10,000 and the US believes China covered up their death toll and in the process helped spread the disease.
Tedros, in February, had said there was no need for countries to impose travel restrictions when China reported 17,238 infections and 361 deaths.
But as death toll continues to rise, US politician, Republican Sen. Martha McSally has called for Tedros's removal for allegedly aiding China cover up a lie with some estimates suggesting their death toll could be as high as 40,000.
"Dr Tedros deceived the world. At one point, he even praised China's 'transparency during its coronavirus response efforts.
"Despite a mountain of evidence showing the regime concealed the severity of the outbreak. This deception cost lives.
"I don't trust Communists, Chinese government's 'cover-up of this virus that originated from Wuhan has caused unnecessary deaths around America and around the world. I think Dr Tedros needs to step down," She told Fox News on Monday.
Recall that the doctor, Dr Li Wenliang, who first alerted the rest of the world to the escalating crisis of Covid-19 within Hubei province, was sanctioned by medical authorities and police before his death.
Covid-19 has spread to 204 countries and territories since the first case was recorded in Wuhan, China, in December.
About a total of 1,00,800 people have been infected with the virus. However,210,200 of that number representing 21% have recovered from the disease.