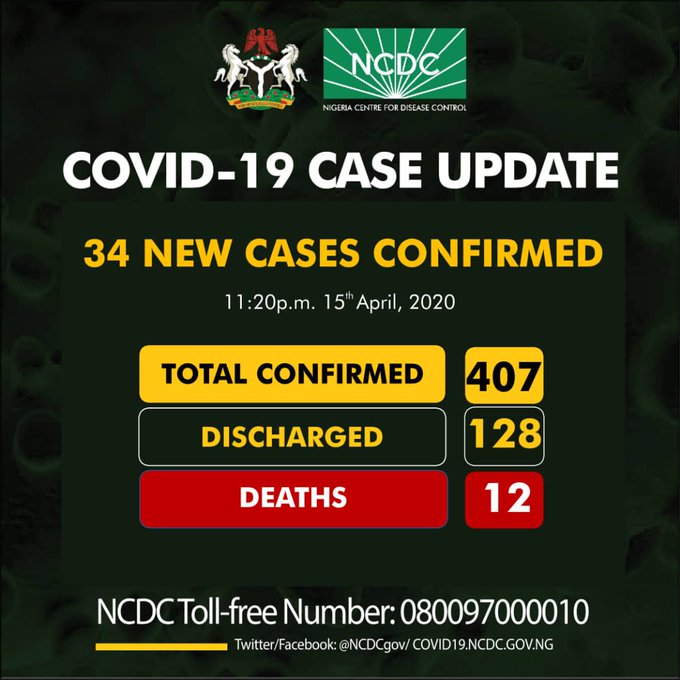 Some Nigerians have reacted to the accelerated increase in the number of confirmed COVID-19 cases in Kano.
Kano State Government had yesterday confirmed twelve new cases of Coronavirus.
Reacting, Nigerians took to the social media, stating that the development was highly worrisome.
In several tweets, some expressed worries that the outbreak will not be ending anytime soon and that the lockdown will likely be extended because of the rise in the confirmed cases in Kano within just 48 hours.
Others alleged that the figures were increased because the state wants to get COVID-19 allocations.
Here are some comments gathered by DAILY POST:
@nwafresh"With the way Kano state is picking up, I think someone should tell Kano state that this is not the 2019 election result o. If Alamajeri children contact this expensive thing, it is finished o."
@ mrmanhere_" It isn't surprising how Kano state went from just a single case to 12 cases in the space of 48 hours. When we said the Corona will spread like wildfire if it ever gets to the north, some people almost turned into a tribal war on this TL ."
@ danny_walter "Kano please this is not Election ooo, don't bring that Energy abeg we are tired of staying at home."
@kolamide_"12 cases in Kano is just like Usain Bolt running 100meters …. Taking over Lagos soon expecting Kano Pro Max very soon. NCDC please build more isolation centers I don't see this Corona Holiday ending soon."
@ewawunmii"I told my friend that if this thing enter Kano, Kaduna and co it will be very terrible and will even be topping Lagos, she insulted me saying it's because I don't like Arewa I'm like chill, My daddy is from kaduna and I know what I'm saying, I guess she will see this tweet."
@abubakarsadiqusman"This Kano own is something else o. I just imagine how it would be in the next few days."
@ahmedmayaki" When Elrufaitook proactive measures to curb the spread of COVID-19, some pessimists thought he was overreacting. With the scary surge of cases in Kano & Katsina, even cynics now understand it was for public interest.Let's pray for our neighbors."
@bhadmusakeem"NCDC is reporting 16 confirmed cases. Kano is reporting 21 confirmed cases. My fear lies in the unreported cases."
@islimfit"Another major fear with Kano? Ramadan is fast approaching. They are going to gather in their numbers. They should lock down all the mosques and sensitise the entire people about the deadly outcome of their refusal to stay at home."
@thpreco9dayz" How Kano went from 1 case to 12 is something that shouldn't be ignored."
@iamtopsy4real"The way things are going i think Kano state should be put on a red flag by now. With the massive population of people in Kano and also Kano been the commercial hub of business in the north, more light should be deam to Kano state right now."
@dondekojo"One death within 10 minutes. Kano."
@iamgigin "Why do I feel KANO is just giving numbers so that they will get COVID19 allocation."
@dellizing "Well, I'm doubting Kano figure because since the announcement of EU supporting fund Kano infected cases is rising daily…Wetin I know self?? "
@adesolaahmed"Wow wow wow… I just believe the governor is culpable. He didn't act fast enough. He ought to have closed down congregational prayer earlier than he did but they don't like to hear it. Now we are here."
@highlandre1 "Despite living in Lagos with the highest number of Coronavirus cases, these Kano figures really scare me. They'd better shut down Kano now!!"
DailyPost