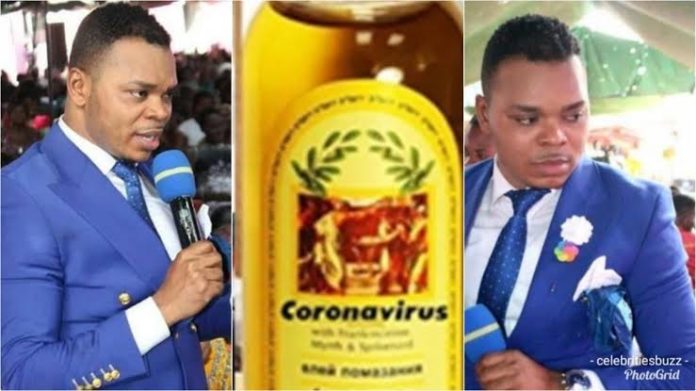 The founder and general overseer of International Godsway Ministries in Ghana, Bishop Daniel Obinim has reportedly launched a 'Coronavirus Anointing Oil' for his church members.
The man of God, who launched the oil during his Sunday service on March 1, 2020, said it will protect his church members from the deadly Coronavirus.
Bishop Obinim said he had been worried about the coronavirus epidemic which gives him sleepless nights as he fears that it may find it's way into Ghana.
After much prayers, God finally gave him an answer on how to stop the deadly virus using a bottle of "Coronavirus Anointing oil" which comes with a price tag of 200 ghanaian cedis.
According to him, anybody that buy and use the anointing oil would be protected from contacting coronavirus from an infected person.
The Bishop claims that the Coronavirus anointing oil has been tested in heaven and approved by the heavenly division of Food and Drugs Authority (FDA).
We learnt that the annointing oil has been selling very fast since its launch and Bishop Obinim is planning to restock to meet up with the demands.