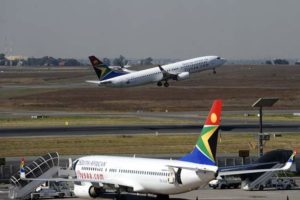 The German embassy in South Africa is making plans to repatriate some 7,000 of its nationals who are stuck in the country.
Already, 47 German tourists are under quarantine in the country after one of them tested positive to Covid-19, according to local media reports.
South Africa has the highest number of confirmed coronavirus cases in Africa – 1,280 by the latest count, and is under a nationwide lockdown to stop the spread of the virus.
German ambassador to South Africa Martin Schäfer on Monday told SA FM Radio that they estimate there could be between "seven to nine thousand Germans stuck in the country".
He said:
Quote Message: We have political will in Germany, we have the means and the money to do it [repatriation] and I think it's the most human thing to do to help get them home.

BBC News